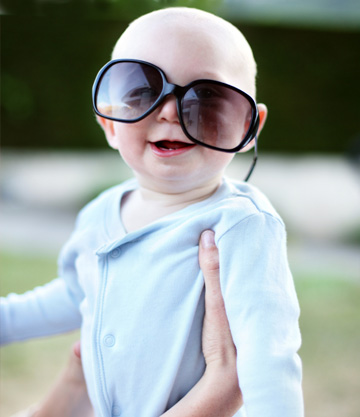 Unique baby boy names
Are you looking for a cool and edgy baby name for your boy? Traditional or classic names are popular today, so these edgy names will definitely help your son stand out in a crowd. Check out our pick of baby names that are modern and trendsetting -- just like you!
A recent study revealed that parents who regretted their baby name choice said it was because the chosen name was too popular or trendy. Avoid falling into this baby name trap by checking out these cool and edgy baby boy names.
X and Z boy names
Adding an x or z to a name instantly ups its cool factor. Whether the name has always been spelled with an x, such as Dax, or the spelling has been changed to incorporate an x or z, these letters give the name a modern sound.
Jax
Maddox
Knox
Zane
Blaze
Xavier
Knox
Xeno
Zaccai
Pax
Jaxson
Zak
Cruz
Enzo
Axel
Destination boy baby names
Think about your favorite destinations, from your honeymoon location to first date to birth places, and consider naming your son a destination baby name. These names are edgy -- with a romantic feel to them.
York
Dallas
Austin
Montana
Orlando
Boston
Phoenix
Kingston
Lincoln
Oxford
Marseille
Denver
Virtue names for boys
Virtue names are words that describe a characteristic, such as Faith or Grace for girls or Justice for boys. Think about what characteristics you would like you son to have and consider how you can turn that into a name. Here are some examples of virtue names for boys.
Shine
Earnest
Love
Courage
Reason
Honor
Hardy
Gallant
Chance
Valor
Lucky
Justice
Liberty
Temperance
Happy
New and modern baby boy names
What makes a baby name unique or edgy? They are names that you won't find at the top of the baby name lists. These baby boy names may not fit into a particular category, but they are unique and cool and are the perfect fit for hip and modern parents.
Rhys
Damon
Greyson
Dexter
Ryland
Jacoby
Orion
Jamison
Titus
Ryker
Rafe
Finn
Tips on finding edgy boy names
If none of these names strikes a chord with you, think about names from your favorite movies, songs or characters from books. You can also invent your own name by combining your and your husband's names -- or even using your maiden name as a first name. This is a great way to not only find a cool, edgy name, but to pass down a family name to your son.
You can also check out our Advanced Baby Name Search, which lets you browse through names based on their origin and meaning. This would be a fun way to pick a name that is not only unique, but also meaningful to you and your family.
More baby name ideas
Cool baby name themes
Unisex baby names
Exotic baby names and meanings