Tech Toys
Kids Will Love
These are gadgets that do the job, while still being kid-appropriate and kid-durable.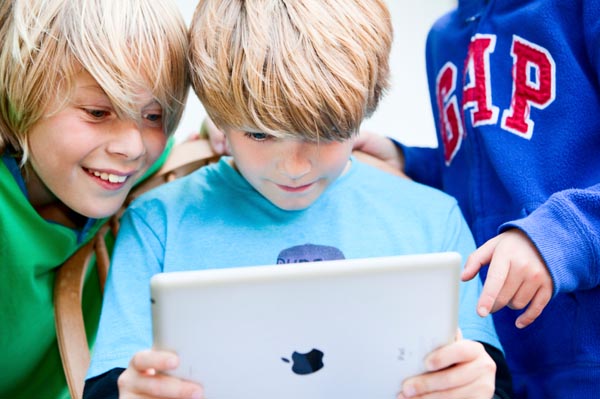 From long car rides to early mornings, technology can be a great educator, motivator and distracter. And when it comes to kids, you want gadgets that are worth buying and that they will love. But what ones are worth it? We found five great gadgets that are totally worthwhile.
Leapster2
These over-sized durable video game systems are built for little, clumsy hands. They can be dropped, abused and mishandled, and survive largely unscathed. But what's really great about the Leapster2 is that the games are all educational. From beginning letters and numbers to reading, math and foreign language, the games cover the gamut and are a great, fun way for kids to play.
Disney Pix Jr. Digital Camera
Kids love taking photos, but letting them use your camera can be nerve-racking. And buying them an adult camera is premature since it can easily break. Fortunately, there are several digital cameras on the market for kids. Not so fortunately, few take decent photos or get good ratings. But the Disney Pix Jr. Digital Camera does both. And the fact that it's durable and cute? Total gravy on this cool kids gadget.
Parrot AR.Drone Quadricopter
It's a flying video game...with a twist. There's an actual, physical Parrot AR.Drone Quadricopter that you pilot with your iPhone, iPod Touch or iPad. How cool is that? And this cool gadget even makes a cameo in the new Smurfs movie.
Kajeet cell phones
Kids today are more connected than ever, and having a cell phone isn't just a luxury -- it's a point of safety for busy teens and tweens. The cool thing about Kajeet cell phones is that parents can largely control the phone remotely, including blocking access during certain times, dividing responsibility for paying for calls and texts, etc. It also has a built in GPS system, which while a little creepy could be also be a safeguard.
iPad
And iPad for kids? Really? Believe it. There are so many great educational apps for kids available on the iPad. From learning to read and developing math skills to more complex subjects, it's like the ultimate learning system.
More tech toys for kids
4 Tech gadgets your kids will love
8 Tech gadgets for kids
Kids and technology: Age appropriate guide