July 4th Expert Safety Tips
With July 4th coming, safety should be a top consideration for parents everywhere. Fireworks, sparklers and barbecues can pose big risks to kids. Here's how to keep your kids safe.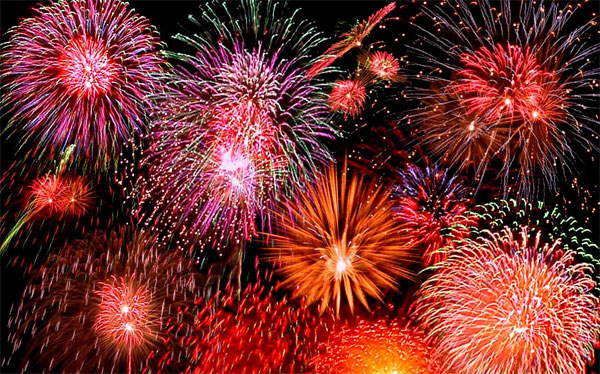 Independence Day is a cherished holiday where people fondly celebrate our nation's freedom. Picnics, parties and such are part and parcel with that. Moreover, there are special things - like fireworks and sparklers - brought out just for the occasion.
As fun as these things are, they can also pose a safety risk for kids. How can you keep yours safe? Simple, with these tips.
Firework safety: Know what to avoid
If you plan to light your own fireworks, do it with safety in mind, experts say. "Buy only legal fireworks (legal fireworks have a label with the manufacturer's name and directions; illegal ones are unlabeled), and store them in a cool, dry place. Illegal fireworks usually go by the names M-80, M100, blockbuster, or quarter-pounder. These explosives were banned in 1966, but still account for many fireworks injuries," says a spokeswoman for Nemours, one of the nation's leading pediatric healthcare systems.
Also, making your own fireworks? Don't do it, says Nemours.
Sparkler safety: Make sure they are out
As a child, holding a burning sparkler is an amazing and awe-inspiring thing. It's like holding your own firework (and naturally, writing your name in the air with it). But you need to be super careful with the burning burst. "Dispose of burned-out sparklers in a bucket of water as soon as the sparks have finished flying. Be careful, because they remain very hot," says Debra Holtzman J.D., M.A., a Child Safety and Health Expert from TheSafetyExpert.com.
Barbecue safety: Keep a safe distance
If barbecuing is a frequent thing for you in the summertime -- and it is for most people -- then you'll want to be sure to practice some safety with your kids here too. "Ensure that kids and pets are always at least 3 feet away from the cooking grill. The appetizing aromas of grilled hamburgers or vegetables have a way of attracting innocent bystanders, so make sure the little ones and pets don't get too close to the flame," says Holtzman.
Tips for firework safety
Finally, going back to the fireworks, they can be dangerous. So please stay safe -- especially with little ones around.
Holtzman offered these tips:
Before you do anything else, read the product instructions and warnings, and follow those guidelines.
Fill a bucket with water and have it standing nearby ?just in case.
Before lighting fireworks, carefully check to see that children and spectators are out of range; instruct others to do the same.
Do not allow your children to play with the fireworks and teach them to leave the area if their friends use them.
Light fireworks on a smooth, flat surface, away from the house and away from any flammables.
Never shoot fireworks in metal or glass containers.
Never try to relight fireworks that have not fully functioned.
More Fourth of July Fun
Firework and outdoor safety tips for kids
Best cities for 4th of July fireworks and celebrations
Throw an unforgettable 4th of July celebration