Real WAHM Jobs
Choosing to stay at home with your kids has been great for your family... but not so hot for your family budget. Are you interested in learning about some work at home job options that are realistic and rewarding? Read on for some of the best jobs you can do while never having to get out of your footie pajamas.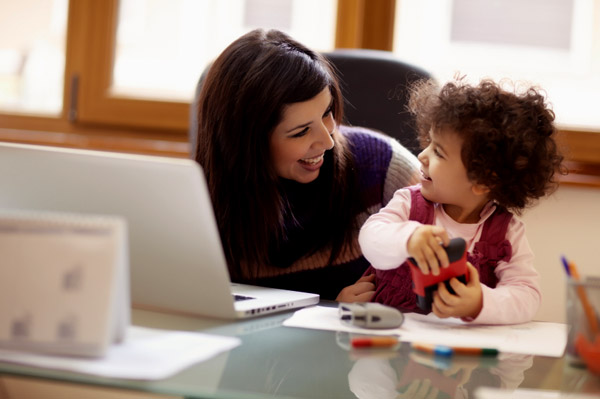 Work at Home Opportunities
Working from home can be a great way to enhance your family budget without having to make a huge lifestyle adjustment. You can still be there to pick up your kids from school or stay home with your little ones. You just have to get creative with your time management.
Mother of toddlers and freelance writer Susan Smith says, "I get most of my work done while the kids are napping or after they go to sleep at night. The hardest thing is when someone gets sick. You just can't plan for that and it can be tricky to complete assignments. But overall, it's still worth it. I love the flexibility of working from home and the fact that I can still keep my family top priority."
>> Stay at home vs work at home vs work outside the home
Multitasking mentors
Successful work at home moms admit that they are geniuses at multitasking, and cobble together any scraps of time they have throughout the day to stay productive.
California mom Nadine Purcell (not her real name) makes the most of every available moment. "If I have a spare minute, like while I'm waiting for someone, I will do something in that time -- take some dishes into the kitchen, put something in the recycling bin, jot down a reminder on my phone," she says. "There is always something to do. Even when I'm brushing my teeth before bed, instead of just standing there looking at myself in the mirror, I will clean up the bathroom or make sure all the doors are locked and the lights are off in the rest of the house."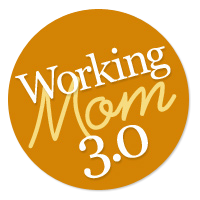 The modern woman is redefining what it means to have a successful career. Rather than feeling torn between climbing the corporate ladder and having a happy family life, many women are choosing to merge the two and transition careers from a traditional role to a more flexible one.
Working Mom 3.0 is reinventing the definition of "working mom," as office hours are held at home and revolve around nap times.
Just like Susan and Nadine, despite the challenges -- and with a little creative ingenuity -- many moms are making a valuable contribution to household expenses with WAH (work at home) positions.
>> Telecommuting: How to make it a reality
Work at Home Scams
Before we get started taking a peek at legitimate WAHM jobs, one word of warning about work at home scams. Be very careful when searching for work at home job opportunities. The internet is ripe with scams preying on people who are looking to make an easy buck from home. A few tips:
If it sounds too good to be true, it probably is. Stuffing envelopes or assembling birdhouses from home is unlikely to be a viable source of income.
If you have to pay to buy a kit to begin work, the job is most likely a fraud.
Avoid any job that offers promises to get rich quick but does not have a set pay rate.
Still unsure of whether a position you are considering is a scam? Check with the Better Business Bureau or the Federal Trade Commission. (Want to report a work at home scam? Make your complaint here.)
>> Parenting and running a home-based business
Legitimate WAHM Positions
You probably won't get rich stuffing envelopes or posting ads to online forums, but there are some real work at home jobs that can be lucrative and fun. Here is a list of legitimate WAHM positions that moms just like you are doing successfully right now:
Freelance Writer
Editor
Home Day Care
Graphic Designer
Photographer
Accountant/Bookkeeper
Human Resources Recruiter
Telemarketer
Online College Professor
Programmer/Coder
Database Entry
Web Designer
Answering Service
Virtual Assistant (see How to get a virtual assistant business off the ground)
Fundraising/Grantwriter
How to Find Work at Home Positions
Eager to begin your search for a work at home job? Here are a few helpful resources to get your started in your search:
Craigslist: Be wary and wise, but you can find positions close to home -- or almost anywhere.
Elance: An excellent resource for finding and filling online work positions.
Freelance Job Openings: Looking for freelance work? This is the spot for you.
Guru.com:  Billed as the world's largest online marketplace for freelance talent.
iFreelance.com: A variety of jobs available, in fields from accounting to writing
Indeed: Create an online profile and search for your perfect work at home position.
Monster.com: One of the top job-hunting websites -- filter your search for off-site/freelance opportunities.
WAHM.com: Created by a work-at-home mom to help others find flexible jobs.
And if that's not enough, we are always hiring, too! You can check out the jobs we have available here at SheKnows.com!

More work-at-home ideas