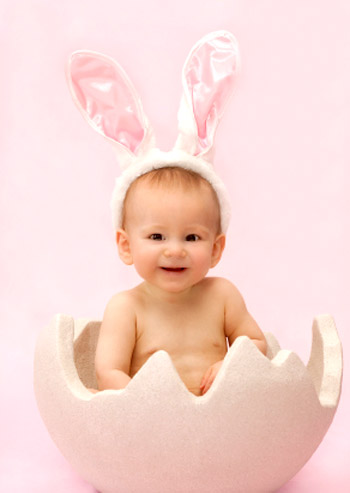 Baby Girl names inspired by Easter
Easter brings about warmer weather, blooming flowers and the promise of the lazy days of summer on the horizon. If you are due around Easter or just love this time of the year, why not name your baby girl an Easter-inspired baby name?
Check out our list of the top picks of Easter names for your baby girl.
Easter baby name fun
April is a beautiful name and is a great choice for those looking for an Easter-inspired baby girl name. The flowers of spring have some beautiful names too, including:
The Easter rabbit is a fun part of this spring holiday, so why not be inspired by some rabbit names? Of course, Bugs Bunny runs a close race with the Easter bunny as most popular, but names like Miffy, Hazel and Lola are cute names inspired by rabbits in books and movies.
Spring-inspired baby girl names
Spring is a time of renewal and change. These fresh and cheery spring names will make a great choice for your Easter baby girl.
Names with Easter meanings
These baby girl names have meanings that are inspired by this wonderful holiday. If you are looking for a unique and beautiful name inspired by Easter, these names might be just what you are looking for.
Names inspired by colors of Easter
Why not let the beautiful spring colors of Easter inspire your baby girl name? Look around at the colorful Easter eggs, the blooming flowers and the gorgeous sunsets for inspiration. The following names would make a great first or middle name:
You can also combine names to come up with a unique and fun baby girl name inspired by Easter. For instance:
Trudy Pink
April Midori
Pascala Pink
Daisy Dawn
If you want a name that pays tribute to the more spiritual side of Easter, check out our list of biblical baby girl names. You can combine a biblical name with one of the options above to come up with a truly unique and beautiful Easter-inspired baby name.
More baby girl name ideas
50 Pretty baby girl names
Cool and exotic girl names
Girl names with great meanings