Cheap Family
Night Ideas
As parents, we can easily get wrapped up planning big, elaborate and expensive outings with our children to places like the circus or amusement parks. While those events are great, there are also small, simple things that bring them just as much joy and still respect the family budget.
(page 2 of 2)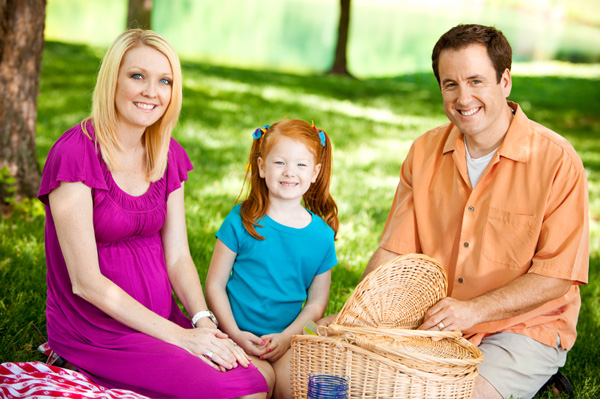 Card games
Turn off the cell phones and TV and teach the kids a classic card game such as war, go fish, gin rummy, hearts, or Uno. Playing these card games not only provides an opportunity for conversation, but it also sneaks in a math lesson or two.
Find more tips and suggestions on How to have a family game night >>
Movie night
Rent movie classics like those with Laurel and Hardy or Shirley Temple, and movies like The Wizard of Oz, Harry Potter, Willie Wonka and the Chocolate Factory or Annie. Turn the family room into a theater, pop the popcorn, sit back and enjoy the show while spending a relaxing, and inexpensive, night in with the family.
Add to the fun by learning how to Make your own movie night tickets >>
Hiking
Get some exercise and enjoy the great outdoors with a leisurely stroll or hike along a nature trail. Talk about the different flowers, trees and animals native to your area, and give your children an informal nature lesson.
Find great trails and scenic roads in your area at the SheKnow City Guide >>
Scrapbook
Dust off the old family albums or develop the recent images currently stored on your computer and create a family scrapbook. You can make, rather than buy, the embellishments by drawing or writing a phrase that describes each particular photo.
Find scrapbook inspiration and fun at the SheKnows Scrapbook Message Board >>  
Picnic
Instead of heading to a restaurant, head to the park or even your backyard, for a picnic-style family meal, complete with the red and white tablecloth and homemade pizza or finger sandwiches. Enjoy the time together while soaking up the sunshine.
Pack your basket the right way with a Printable picnic planning checklist >>
Enjoy frugal family fun and relish in the small things that make your family special.
More fun family time ideas
Top 10 Family movie night ideas
Family time with fun and creativity
Making a family time capsule