Breakfast Brain Food
If skipping breakfast is common in your household, it could be affecting your child in the classroom. In fact, studies show that kids who eat a healthy breakfast maintain better concentration and focus throughout the day. Prepare your youngster for a day full of learning with the help of these brain-boosting breakfast ideas from nutrition experts.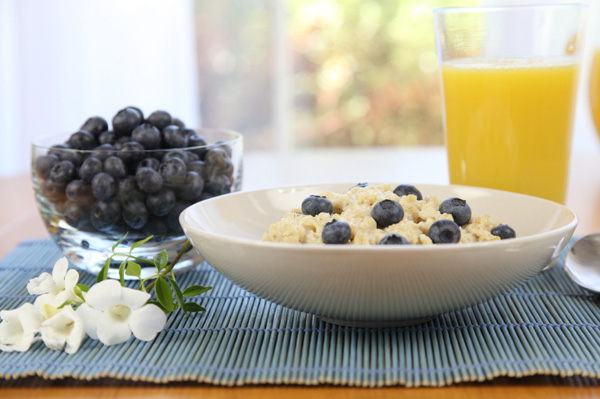 Check out these seven brain-boosting breakfast ideas for kids, jam-packed with the most important vitamins and ingredients, including omega-3 fatty acids, calcium, protein, Vitamin C and choline.

Scrambled egg sandwich
Keren Gilbert, MS RD, founder of Decision Nutrition, recommends cooking up this brain-boosting, healthy breakfast idea in order to ensure a good dose of choline, a vitamin-like substance that's vital for the creation of memory stem cells. Choline is found in egg yolks and nuts. Gilbert shares this scrambled egg sandwich recipe: "Serve scrambled eggs mixed with an ounce of cheese on a high-fiber English muffin. This meal is filled with choline, calcium and fiber, and has the correct ratio of protein and cars, too."
Chia cereal or chia seeds
Celebrity dietician Ashley Koff, RD, points out the importance of chia cereal or chia seeds in providing omega-3s and fiber to help create sustained energy and focus. Koff recommends adding these to a muffin, or to cereal.
French toast topped with berries and walnuts
For a tasty and brain-boosting morning treat, Gilbert suggests making French toast by soaking it in one scrambled egg, then topping it with berries (for antioxidants) and walnuts (for omega-3 fatty acids).
Plain organic GreeK yogurt
Looking for a brain-boosting swap? Trade regular yogurt with added fruit for plain organic Greek yogurt, which Koff says is lower in carbs and higher in protein. Then, add your own fresh fruit. "The reduction in added sugars is remarkable and will help kids stay focused during the day," she said. "You can top it with crunchy, low-sugar, high-fiber cereal or make a quinoa breakfast bowl if your child doesn't do well with dairy."
Oatmeal with blueberries
According to Gilbert, oatmeal is "one of those friendly carbs especially great for our kids." Gilbert says that oatmeal provides a steady supply of sugar for energy, instead of the sugar rush that comes from most sugar-laden cereals. She also suggests adding almonds for choline and blueberries for antioxidants.
High-fiber pita with natural peanut butter and sliced bananas
You probably don't normally think of including a pita in your breakfast menu, but maybe it's time you should. According to Gilbert, an ideal brain-boosting breakfast idea includes this combination, which has the right ratio of carbs and protein. Plus, the peanut butter contains choline. Talk about a win-win!
Peanut butter strawberry banana shake
It's hard to believe that this delicious, mouth-watering shake recipe is a brain-booster! Gilbert shares this recipe for a brain-friendly treat:
Ingredients:  1 cup of skim milk, 1 tablespoon of peanut butter, half a frozen banana and half a cup of strawberries.
Directions: Blend, serve and enjoy!
More breakfast ideas for families