Expert Advice For A Good Night's Rest
Your preschooler was sleeping through the night...until suddenly they weren't. Or maybe yours can't seem to tire enough to go to sleep. We've asked three experts to help us decipher some big preschooler sleep problems.
(page 5 of 5)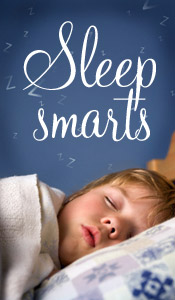 Dry all night?
My preschooler still wears Pull-Ups at night because she pees in her sleep. When can I expect her not to need them anymore?
The last step of potty training -- where you take them out of diapers at nighttime -- can be the most challenging.
THE EXPERTS SAY...
Dr Omran: Occasional bed wetting is normal until your child reaches six to seven years of age. If it persists after that, it needs to be addressed by a urologist.
Michi: Some children do wet at night. If your child is a deep sleeper they will probably wet at night until they start producing enough of a hormone which limits the amount of pee produced when sleeping. This can happen anytime from two years old.
>> Get advice about bedwetting
---
More on kids' sleep issues