Expert Advice For A Good Night's Rest
Your preschooler was sleeping through the night...until suddenly they weren't. Or maybe yours can't seem to tire enough to go to sleep. We've asked three experts to help us decipher some big preschooler sleep problems.
(page 4 of 5)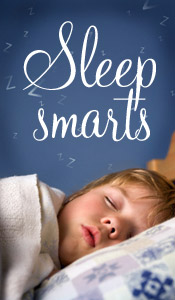 Milk at bedtime?
My almost-4-year-old still likes to have a cup of milk at bedtime. Is it okay for him to have it?
Routine is important for children, but what about when that routine includes a cup of milk at bedtime? Is that okay?
THE EXPERTS SAY...
Michi: Yes, this is fine. You will want to make sure that he brushes his teeth after having the milk.
Dr. Darley: It is fine for him to have a low calorie snack with protein. Other options would be some nuts or 'ants-on-a-log,' cheese, yogurt, tortilla with bean dip, etc.
>> Bedtime rituals that forge warm memories
---

COMING UP NEXT: