Lovely Girl Names
Whether you are due around Valentine's Day or just a romantic at heart, you are sure to find the perfect name in our list of Romantic baby girl names. From names after romantic destinations, to names meaning "love," show your baby how much she means to you by giving her a romantic baby name.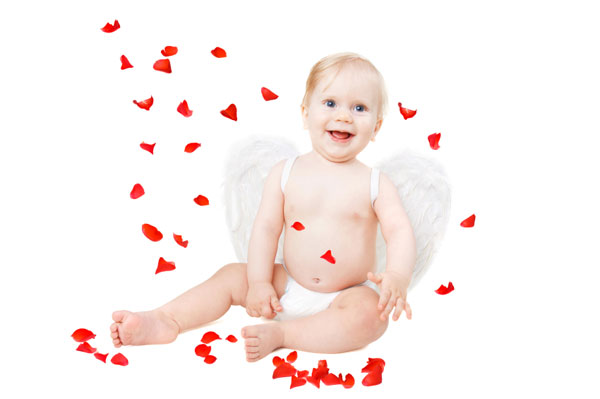 Surround your baby with love with our list of romantic baby girl names that are both meaningful and beautiful.
Girl names after romantic destination
Why not name your daughter after the location you got engaged – or even a favorite date spot or honeymoon destination? Actress Amy Adams named her the very romantic name of Aviana, inspired by her birthplace of Aviano, Italy. A romantic name is one that has deep meaning for you – and doesn't necessarily have to be a romantic destination for everyone.
Here are some ideas for girl names after romantic destinations:
Baby girl names
with lovely meanings
The following girl names actually mean, "love" or a variation of it. You will find both popular and unique names – and all are lovely. The origin of the name is listed after the name.
Use our Advanced Baby Name search to help narrow down your baby name search>>>
Romantic flower names for girls
Flowers are romantic, beautiful – and also make great baby names! Celebrity chef Jamie Oliver likes flower names so much he named all three daughters (Petal Blossom Rainbow, Daisy Boo Pamela and Poppy Honey Rosie) after them.
Here are more romantic flower names:
Feminine girl names
Girl names that are elaborate and feminine have a very romantic feel to them. Many of these names are classic names that will stand the test of time.
Romantic girl names
The word "love" would make a great first name or middle name (think Jennifer Love Hewitt) and an adorable nickname for your baby girl. You could also consider other languages – for instance Amour is love in French. You could also name your daughter after one of the greatest classic love stories, Romeo & Juliette.
More baby girl name ideas: