Top Girl Names
And Meanings
Today's parents are not only looking for a unique name for their baby girl, but they also want a name that has a special meaning. Check out our pick of girl names with great meanings you can be proud of.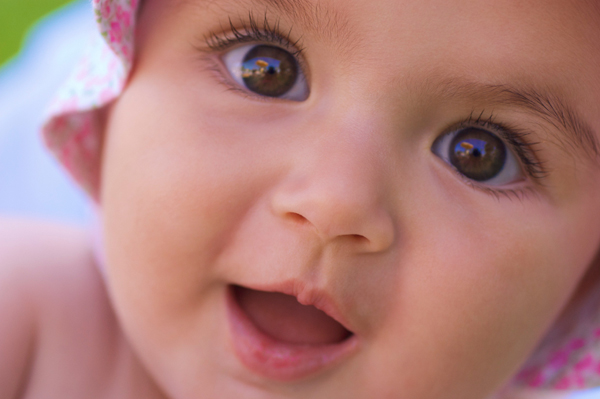 You want a baby girl name that is unique or trendsetting, but also one that flows well with your last name and has a meaning that is special. Let us help you narrow down your list with our picks of these beautiful girl names with great meanings.
Girl names meaning "Love"
By naming your daughter a name that means "love," you can be sure her life will be filled with love and laughter.
The following baby girl names mean love or a variation of the word:
Girl names meaning "Happy"
Can a happy name bring forth a happy child? These names definitely make us happy! Check out our top picks of baby girl names that mean Happy:
Girl names meaning "Beautiful"
Check out the following beautiful girl names for your beautiful girl:
Girl names meaning "Noble"
Your daughter will surely be noble and strong, making these names a perfect choice!
Girl names meaning "Strong"
Girl names meaning "Miracle"
If your baby girl is a miracle, why not give her one of these miraculous names?
Karishma: Miracle
Alazne: Miracle
Karamat: Miracle
Daniella: Feminine form of Daniel, who miraculously survived the den of lions in the Old Testament
Girl names with biblical meanings
These baby girl names with biblical meanings are the perfect way to pass on your faith and beliefs to your child.
Pretty girl names and meanings
Still want more choices? These are beautiful names with great meanings!
More baby girl name ideas
50 Pretty baby names for girls
Top 100 girl names
Middle name trends for girls