The Scoop On Tanning Beds And Spray Tans
Tanning for prom is a longtime trend, but all tanning products aren't foolproof. When teen tanning goes awry, it can become orange very quickly. Here's how to avoid -- and fix -- the most common tanning mistakes.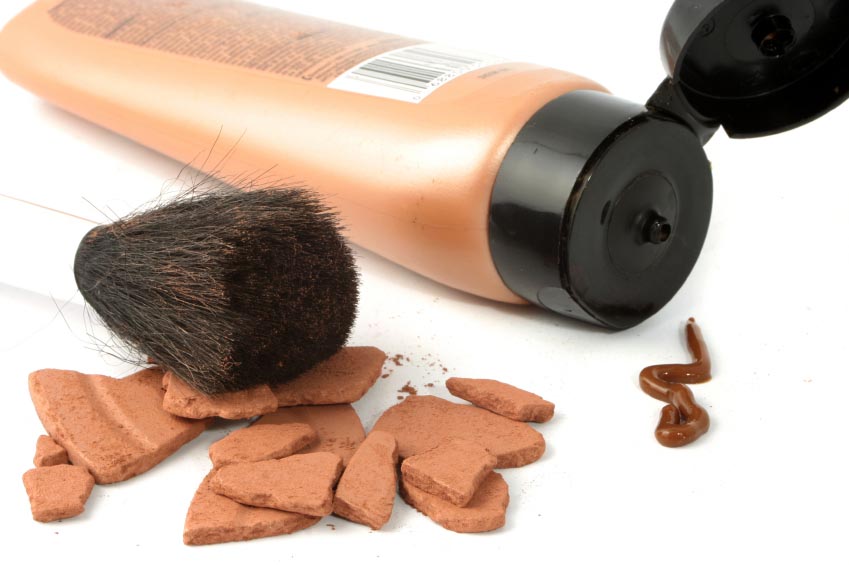 When it's too early in the season to lie out in the sun, teens turn to spray tans and fake bakes to get that coveted prom-night glow. If your teen is sporting a tan that looks like she just came home from a paintball match, you'll need a solution -- stat. Learn how to blend in bad color and take the proper tanning precautions.
The truth about tanning beds
Tanning beds may seem like the easiest way to get rid of that winter white skin, but just because the sun's rays aren't beating down doesn't mean you're immune to any type of skin concerns. "Tanning beds don't instantly affect the surface of the skin," says Margot Grant, beauty director of Elizabeth Grant Skincare Intl. The damage created is deep below the surface so that we only find out when the damage is a more serious problem -- like skin cancer."
>> The dangers of teens tanning
Your teen's use of a tanning bed, when done in moderation, should be relatively safe. However, it's important to know that there is another instant reaction that can occur which has nothing to do with skin color. "They may 'clean the beds' after you leave, but the bacteria from our bodies have already cooled down and hardened on the beds... meaning that when the beds heat up the previous bacteria heats up and resurfaces as well," explains Grant. This can lead to folliculitis -- an inflammation of hair follicles that causes rashes, pimples, pustules or itching.
>> The truth about tanning: Indoor and outdoor tanning dangers
Spray- and self-tanning TIPS from the pros
Anyone who saw Anne Hathaway's Bride Wars character get spray-tanned a devastatingly neon orange color days before her wedding may want to think twice before pursuing an all-over blush of color in a frenemy's neighborhood.
A safe tan from a salon is certainly possible, but if your budget or location doesn't allow for it, the drugstore self-tanning section may be the next best option. If that's the case, plan ahead. "Use a creamy tanning solution that builds your tan gradually to get the desired shade with minimal disaster," says Cindy Barshop, owner and hair-removal guru of Completely Bare Spa.
To avoid streaking, she adds, before and after applying your next layer, blow dry the area to make sure it's completely dry. And if you've got a few rough patches, "add a creamy body lotion to your tanning solution when applying to elbows, knees, feet and chest and an oil-free lotion to solution when applying to face," Barshop adds.
>> Top 10 self tanners for face and body
If your spray-tan color still isn't what you want it to be or if you've been left with unsightly blotches, no need to panic, says Grant, as the solution only dyes the surface of the skin. To avoid white marks or irritation, gently exfoliate the area to help it look more natural. "Boost any gel cleanser for face with lemon juice, or body wash exfoliator with microdermabrasion crystals or sea salt," recommends Barshop. "And don't be shy with the loofah!"
You can also try Model Tan for body or Soleil Smart Face Bronzer to gradually bring your tan to its desired depth. "You'll be back to your regular shade in no time... or at least a few shades lighter then orange," Grant adds.
More on self-tanners