Unique Christmas Names
If you are expecting a baby boy around Christmas (or even just love this time of the year), check out our list of unique boy names inspired by Christmas.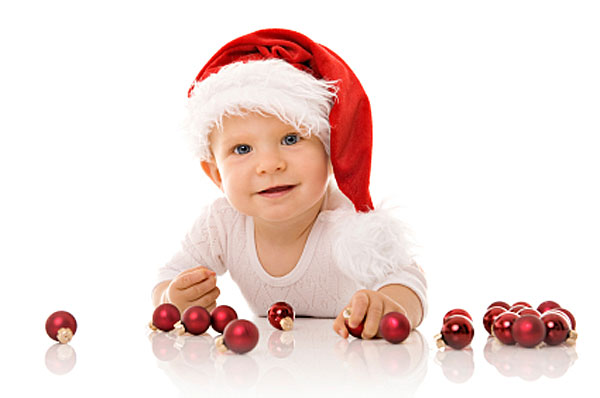 Our list of Christmas-inspired boy names are as fun and festive as the season itself.
From the signs and sounds of the season, to the true meaning of the holiday season, check out our list of unique Christmas inspired baby names.
Christmas boy names
These unique Christmas inspired boy names bring up memories of a fun holiday month.
Nicholas:  After, "Jolly ole' St. Nicholas" himself
Noel: French name that means "Christmas."
Yule: English name meaning, "Born at Christmas."
Clement: Clement Moore wrote, 'Twas the Night Before Christmas
Christian: Greek name meaning, "believes in Christ."
Winter: English name meaning, "year."
Frost:  This cool name is perfect for this frosty time of year.
Snowden: This is an English name meaning, "From the snowy hill."
Kris: After Kris Kringle; Also an English name meaning, "follower of Christ."
Jack: Great traditional name; this time of year can be after Jack Frost
For more ideas, check out our list of winter baby boy names.
Spiritual Christmas names
If you are of Christian faith, these biblical or spiritual boy names are a perfect choice for your Christmas baby.
Get more spiritual boy baby names here.
Boy names from Christmas classics
Take a look back at some of our favorite Christmas classic movies for great traditional and unique boy names.
From White Christmas,  Bing Crosby (either the first or last name would make a cool boy's name!) played Bob Wallace, while Danny Kaye played Phil Davis. From It's a Wonderful Live, Jimmy Stewart played the lovable George Bailey – or what about Clarence, the angel? You could also name your son Charles – after Charles Dickens, writer of A Christmas Carol.
More baby boy names: