Unique Christmas Names
If you are expecting a baby girl around Christmas, why not give her a name fit for the season with our list of Christmas-inspired baby girl names.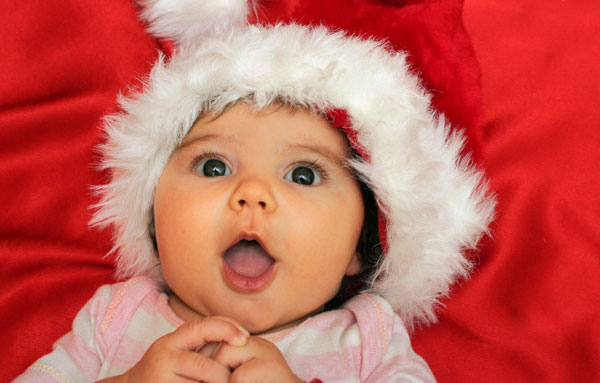 Christmas baby girl names are as festive and beautiful as the season itself.
You can be inspired by the true meaning of the season and give your daughter a spiritual name or bestow a name that captures the fun of this special holiday.
Unique Christmas girl names
These festive names capture the spirit of the season!
Holly: English name that is named after the Holly plant.
Noelle: French name meaning the Christmas festival.
December: Why not name your child after the Christmas month?
Natala: This name is Italian in origin and means, "Born at Christmas." Perfect!
Natalii: This name is French in origin and also means, "Born at Christmas."
Noeleen: French in origin and means, "Christmas."
Tashia: This is the Russian form of the name Natalie which means, "Born at Christmas."
Candy: This name is as sweet as candy canes. It is a Hebrew name meaning, "Dazzling white."
Eve: Hebrew name meaning, "Living and enlivening."
Starr:  English name meaning, "Star." Can also spell the lovely name with one "r."
Check out our list of winter baby girl names for more ideas!
Spiritual girl names
If you are of Christian faith, you may want to name your baby girl a spiritual or biblical name inspired by Christmas.
Check out our list of spiritual girl names for more great ideas!
Girl names from Christmas classics
You can also find some wonderful classic names from some of our favorite classic Christmas movies.
Judy and Betty were the name of the sisters in the 1954 classic movie, White Christmas. Donna Reed played the title role of Mary Hatch in the classic It's a Wonderful Life. Miracle on 34th Street had Maureen O'Hara playing Doris Walker and the talented Natalie Wood playing Susan Walker.
More baby girl name ideas