Get Crafty!
Your kids will be inspired by the beautiful colors of fall to create amazing autumn crafts. Here are three simple fall crafts that even young kids can make!
(page 3 of 3)
Coffee filter sunflowers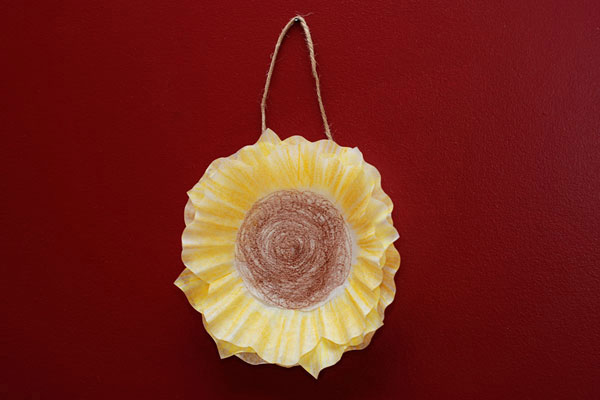 Sunflowers boast rich colors of fall with their golden yellow petals and deep brown center. Kids can create a collection of fall sunflowers with just a few simple items.
What you'll need:
basket-type coffee filters
yellow and brown crayons
scissors
glue stick
Instructions
Color three coffee filters yellow on one side, leaving the centers white.
Layer the three filters on top of each other. Fold them in half and then half again (like you are making a paper snowflake).
Using your scissors, scallop the edge of the folded filters to create the petal shapes.
Take a fourth filter and color the circle in the center with your brown crayon. Cut the circle out with your scissors and discard the outer portion.
Open the folded filters, leaving them layered on top of each other. Turn each filter slightly so the petals aren't exactly lined up — this creates a flower effect.
Using your glue stick, apply glue to the center of the bottom layer. Make sure the glue is on the center only. Then stick the next layer on top and repeat until all three layers are glued together.
Apply glue to the back of your brown circle and press it down in the center of your flower.
Repeat the above to make as many flowers as you like and use them to decorate the refrigerator, table tops, walls and other items to display around the house for fall.
Image credit: Amy Vowles
More fall crafts and activities
3 Simple autumn candle crafts
Make a fall welcome sign
DIY fluffy burlap wreath