Unique & Popular
Boy/Girl Twin Names
If you are pregnant with boy/girl twins you may be wondering the best way to find a pair of names that go well together. Check out our list of unique, celebrity and popular boy/girl twin names perfect for your double bundle of joy.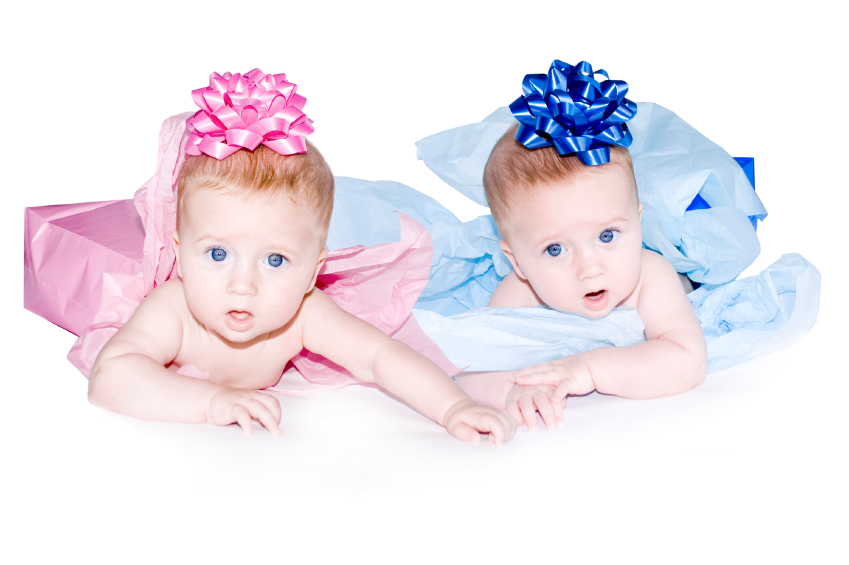 Each year the Social Security Administration puts a list of the top baby names, taken from birth certificates in the United States. Check out the most recently released list of top names for fraternal twin boy/girl baby names.
Top boy/girl twin baby names
Celebrity boy/girl twin names
Check out these unique and cool boy/girl twin names from some of our favorite celebrities -- and even Cleopatra!
More tips for naming boy/girl twins
Many parents like naming boy/girl twins with names beginning with the same letter, like Faith and Finn or Mia and Max. Check out our advanced baby name search to narrow down your list by searching for names by starting letter. You can also stick with the same theme, such as traditional names, or a specific origin, such as French names. Other parents feel like they want their children to stand out as individuals and give them names totally unrelated.
More baby name ideas: