Twin Boy
Baby Names
Finding the perfect twin boy names can either be fun – or double the trouble. If you are searching for popular twin boy names, we rounded up the top 50 twin boy names taken from the Social Security Administration. If you are searching for unique twin boy names, you will like our list of celebrity twin names and theme ideas.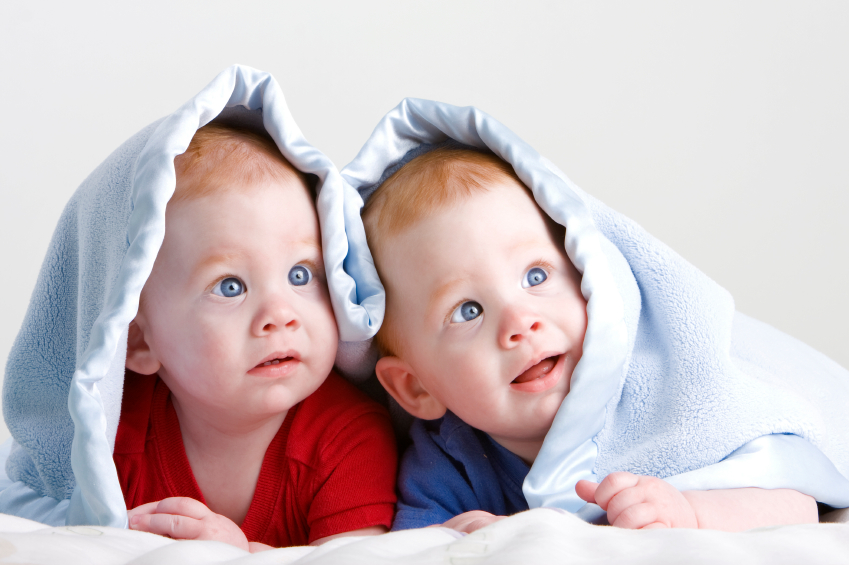 Each year the Social Security Administration rounds up the top baby names, including twin boy names, taken from birth certificates in the United States. Check out the most recent list from 2009 and see if any of these names are your perfect pair.
Top Twin Boy Names
Celebrity Twin Boy Names
Hunter and Jake– Model Niki Taylor
Dane and Trey– Actor Lee Majors
Christian and Edward– Mel Gibson
Matthew and Gregory– Ray Romano
Julian and Aaron– Robert De Niro
Henry and Rufus – Singer James Taylor
Kristopher and John– Actress Jane Seymour
Gus and John– Actress Julie Bowen
Matteo and Valentino– Ricky Martin
Twin name themes
Finding a name theme you like can help you narrow down your baby name choice. When naming twin boys, consider picking names that start with the same letter, such as Luke and Landon. You can also pick names with the same number of syllables, such as Jax and Jude or Cody and Caden. Another cool theme is picking two destination names, such as Austin and Brooklyn or names with the same origin, such as Aidan and Kieran.
One word of caution: Avoid getting too cutesy with twin boy names, such as Easton and Weston, for example.
More boy name ideas
Unique baby boy names
Exotic boy names from around the world
Retro boy names