Twin Girl
Baby Names
Finding a name for one baby is hard enough, but when you are pregnant with twins you have double the trouble! Check out our list of popular twin girl names, celebrity twin girl names and tips for naming twin girls to help you find two names that are just right for your two girls.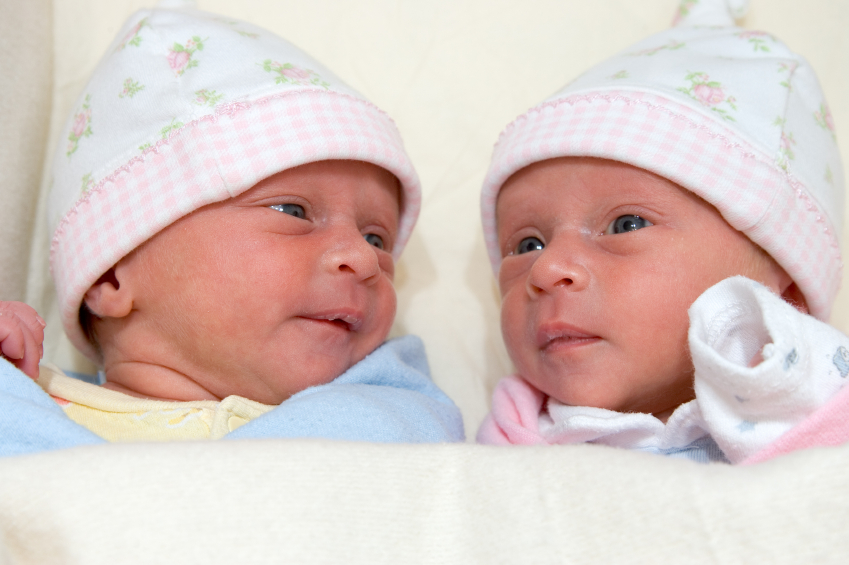 Each year the Social Security Administration releases a list of popular baby names, as reported from birth certificates. The most recent list of top names for female twins is for 2009.
Top 50 Female Twin Names
Note: The Social Security Administration must really like the names Gabriella and Isabella, as they have them listed twice on their list, at #15 and #23.
Celebrity Twin Girl Names
Celebrities are notorious for finding unique and wacky baby names. However, most of these twin names are surprisingly sweet.
Dave Matthews: Stella and Grace
George W. Bush: Jenna and Barbara
Ron Howard: Paige and Jocelyn
Lou Diamond Phillips: Isabella and Grace
Loretta Lynn: Patsy and Peggy
Michael J. Fox: Aquinnah and Schuyler
Martie McGuire from Dixie Chicks: Kathleen and Eva
Peri Gilpin: Stella and Ava
Lance Armstrong: Grace and Isabella
Twin Girl Themes
Many parents choose a theme when naming their twin girls. Some popular themes include names that start with the same letter, like Addison & Ally or Harlow & Harper. You can also pick names that rhyme, such as Mia & Nia or Emma & Gemma.
One cool trend among twin girl names is picking two virtue names, such as Faith & Hope or Grace & Justice. Some pictures stick with the same type of name, such as seasonal names (Autumn & Spring) or destination names (Brooklyn & London).
It is interesting to note one set of twin names of the top 50 list has one reversed – Heaven & Neveah.
More baby name ideas: