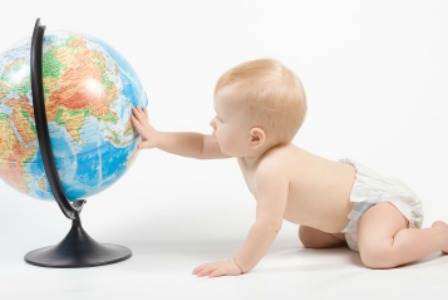 One of the baby name trends that stood out on the Social Security Administration's list of top girl names was the prevalence of destination or city baby names, such as London, Alexandria and Paris.
Cool destination
Baby girl names
Check out our pick of the top city baby names for girls.
Why a city name?
Some parents name their baby after a city, state or country because it was a place they visited during their honeymoon, anniversary or other special trip. Some places have a historical or family tie that they want to acknowledge. Other parents admit that this special place is where the baby was actually conceived or maybe even born.
Whether you are looking to name your baby girl after a memorable city or are just looking for a unique name, check out our pick of the top destination names or city baby names for girls.
Celebrity girl names after cities, states and places
The Social Security Administration listed the top city names that ranked on the popular name lists for girls.
Celebrity girl names after cities, states and places
Many celebrities name their baby girls after cities — and some even have city names themselves! Check out some of our top picks:
Delightful destination names
Even though these names didn't make the list of top baby girl names, we think any of these would make a unique and lovely first or middle name.
Although we have listed these under city girl names, many of these destination names are unisex and can be easily given to both girls and boys.
Brooklyn, Logan, Paris, Peyton and Dakota are just a few examples of names that can be given to girls or boys.
Tell Us
What is your favorite city name? Are we forgetting any cool city names?
More baby name ideas
Retro baby names
Middle name trends for girls
Top 100 baby girl names from Social Security Administration