Middle name trends for girls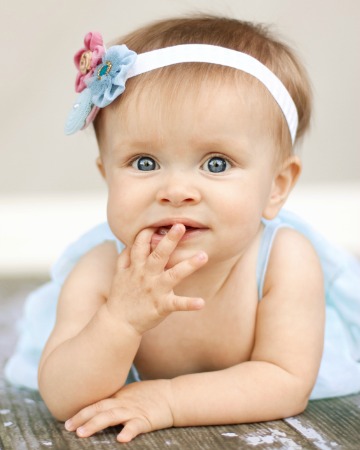 Popular girl's middle names
Today's parents are putting more thought into their girl's middle name choice. Popular trends include old-fashioned or traditional middle names, such as Grace, Louise or Katherine. Flower names, such as Rose or Daisy, have started gaining popularity, as have virtue middle names, such as Hope, Joy and Faith.
Old-fashioned middle names
Traditional or old-fashioned middle baby names are a huge trend. Some parents choose these baby girl names because it is a family name that is passed down, while other parents decide to pair a unique first name with a more traditional middle name. As you can see, many celebrities have given their babies traditional baby names, with the most popular middles names being Grace, Rose and Louise.
Here are some traditional middle name options and first name options to consider
Flower names, such as Tulip or Daisy, also make great middle names. Rose is by far the top choice. Here are some examples:
Other traditional middle names to consider include:
Virtue middle names
Another popular girl's middle name trend is using a virtue baby name, which is a word that describes a characteristic that you wish your child to attain. These virtue names were well-known in the Puritan era, and we have recently seen a spike in popularity.
Here are some celebrity examples of popular virtue middle names for girls:
Other virtue names to consider that would make great middle names include:
Nature-inspired baby names
Whether it is a return to nature or the emerging hippy/boho trend, nature-inspired names are also a big trend — as are baby names that start with the letter H! Here are some fun examples:
If you choose a longer first name, perhaps you should consider a
short middle name
to help balance the name. Picking a more
unique middle name
is a great way to get creative without sticking your child with an unusual name that he or she may or may not like.
Tell us
What is your favorite middle names for girls?
More girl baby name ideas
Spiritual girl names
Exotic girl names from around the world
Short unique girl names