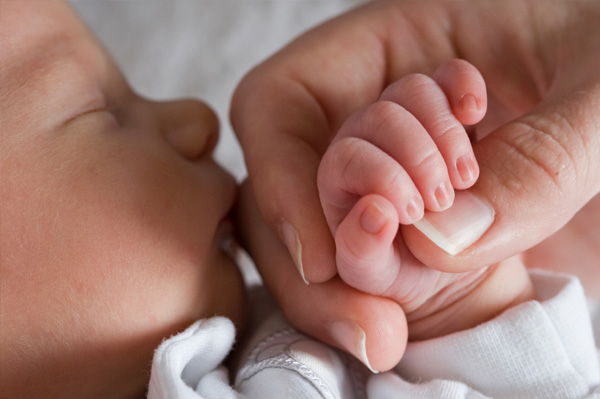 Virtue baby names, such as Faith, Hope and Justice, got their start with the early American Puritans, who choose virtue names in the hope that their child would take on those same characteristics.
Meaningful baby names
Although more popular with girl names than boy names, virtue names are both spiritual and unique.
Virtue girls' names have taken off as a baby name trend, with names such as Grace and Destiny making their appearance on the Social Security Top 100 Baby Name list. These names are both unique and hopeful and would make a great first or middle name for your baby girl. With celebrities like Jessica Alba getting in on the virtue name trend (her daughters are named Honor and Haven), you are sure to see some of these names climb the charts. They are unique enough, however, to help your child stand out in a crowd.
Girls virtue baby names
The following names are unique and beautiful — and perfect for your baby girl. The name Heaven peaked in 2005 at number 245 on the Social Security Administration's top baby name list (currently at number 317), while Neveah (heaven spelled backwards) has been moving up the chart since 2006 (currently at 893). Here are more virtue names for baby girls:
Boys virtue baby names
Boy virtue names are not as popular as girl virtue names. Many of the names would make a great middle name or unique first name for baby boys — just keep in mind that you don't want a name that sounds too pretentious. However, if you want a future sports star, many of these boy virtue names would look great on the back of a jersey!
Check out these hot baby names >>
Celebrity virtue names
Celebrties love virtue baby names as middle names! This is a great way include a wonderful virtue name into your child's full name. Angie Harmon and Jason Sehorn gave both of their daughters virtue middle names, as one is named Emery Hope and the other is named Finley Faith. Here are more examples:
Daisy True: Meg Ryan's daughter
Heavely Joy: Producer Rodney Jerkins's daughter
Megan Hope: Actress Alison Sweeney's daughter
Adelaide Marie Hope: Katherine Heigl's daughter
Ava Grace: Melissa Rycroft's daughter
Arthur Saint: Selma Blair's son
Bastian Kick: Jeremy Sisto's son
Mateo Bravery: Benjamin Bratt's son
Noah Wilde: Chyler Leigh's son
Phyllon Joy: Doutzen Kroes' son
Shaya Braven: Brooke Burke and David Charvet's son
Zuma Nesta Rock: Gwen Stefani and Gavin Rossdale's son
Weird virtue names
Although Puritans used some of these unusual names, they would not go over well in modern times. Some examples of names that Puritans actually used include Fear, Hate-Evil (why would you do this to your child?!), Temperance, Silence, Chastity and Obedience.
Before settling on a unique baby name, make sure you consider how your child will be perceived with the name. For instance, a son with the name Dare might be, well, dared to do activities you would not want him to do. However, may a son named Lucky will go on to win the lottery? Will your daughter Patience have this characteristic as she goes through life?
Tell us
How do you feel about the virtue names?
More baby name ideas
Girl names with great meanings
Baby boy names with serious swagger
Quiz: What's your baby naming personality?