Baby Girl Names
From Irish names to Italian names, we round up the best exotic girl names from around the world. If you are looking for a feminine, yet unique name for your baby girl, you will love the rich culture and meanings behind these beautiful worldly names.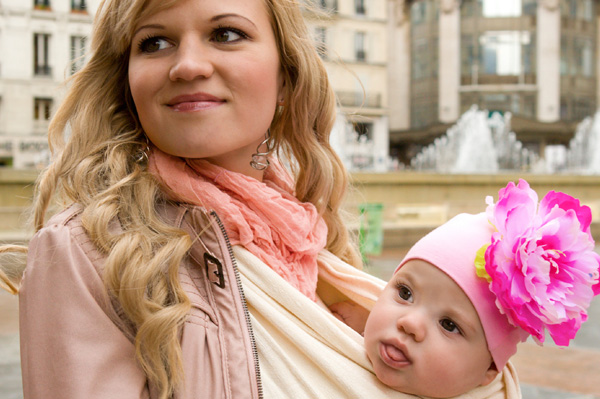 Exotic girl names are a growing trend. In fact, the Italian name Isabella was the No. 1 baby girl name for 2009 in America, according to the Social Security Administration. Check out our list of the best exotic girl names, including Irish names, Spanish names, French names, Italian names and Australian names right here!
Irish girl names
Irish girl names are a growing in popularity because they have a unique quality and melodic ring to them. The name Aoife (pronounced "ee-fa") regularly falls in the top five baby girl names in Ireland. Check out our other picks:
Aoife
Ciara
Erin
Iona
Fianna
Riley
Teagan
Keira
Kaitlyn
Aislin
Check out more Irish girl names here! >>
French girl names
From the Eiffel Tower to the romantic Seine River in Paris, France is all about romance -- and French names are no different! Here's our pick of beautiful French girl names:
Adela
Adrienne
Genevieve
Helene
Isabelle
Josette
Odette
Marie
Simone
Veronique
Check out more French girl names here! >>
Spanish girl names
Spanish girl names are easy to spell yet sound mysterious and exotic. Check out our pick of Spanish names that are rich with meaning and beauty:
Ana
Catalina
Jade
Isabel
Jaida
Leyla
Lola
Malia
Marisol
Paloma
Savannnah
Check out more Spanish girl names here! >>
Italian baby girl names
We love Italian pizza, Italian leather -- and Italian baby names! These classic, timeless names are perfect for your baby girl:
Giulia (#1 according to Italian National Institute of Statistics)
Sofia
Martina
Chiara
Giorgia
Aurora
Francesca
Elise
Giada
Matilde
Beatrice
Federeica
Arianna
Valentina
Penelope
Check out more Italian girl names here! >>
German Girl Names
With 23 percent of Americans claiming German roots, imany are looking to their heritage for meaningful names. Check out our pick of the top German baby names for girls:
Maria
Anna
Leonie
Frieda
Else
Claudia
Raine
Amelia
Heidi
Adrian
Amara
Giselle
Alina
Zelda
Check out more German girl names here! >>
Want more exotic girl names? Use our advanced baby name search to pick a baby name by origin.
More baby girl name ideas: