Buh-Bye
Breast!
Breastfeeding is a wonderful, fabulous, rewarding experience. But at some point, it's time to stop. How do you know when to stop breastfeeding? And how do you do it? These tips can help you figure out when you -- and your little one -- are ready to stop nursing and the best way to make this transition.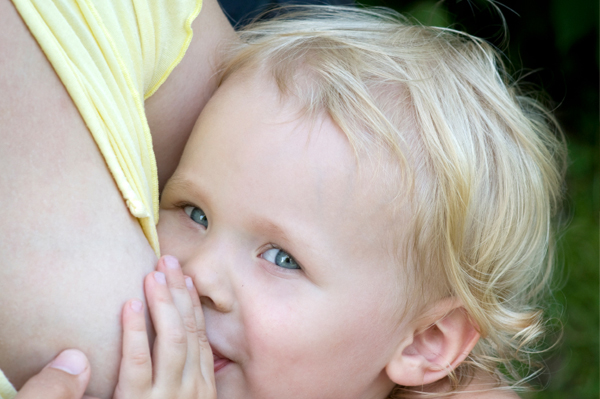 When baby comes, you get into a routine of feedings, naps and playtime. But eventually things start to change. Baby's eating changes. Your needs may change, too.
It's a fact that everything in life must come to an end -- and that includes breastfeeding. Whether you've loved it or are good and ready to stop breastfeeding, it just isn't as simple as flipping a switch. In fact, when you've decided to begin weaning your child, it's something that should be done gradually.
>> Breastfeeding diet: What to eat (and not to eat!) when breastfeeding
Here's what you need to know:
When to wean
While there is no right or wrong time to wean from breastfeeding, it is recommended by the American Academy of Pediatrics that you breastfeed for at least one year. Why one year? This allows baby to reap big benefits from breastfeeding."The basic principle is that infants need human milk, or an equivalent, while milk is the major component of their diet. By one year of age, most babies have transitioned to a diet that is mostly [solid] food, and milk becomes just a beverage," advises Dr Charles Shubin, director of pediatrics, Mercy Medical Center in Baltimore. However, if baby self-weans earlier, it's okay.
What's self-weaning?
Self-weaning is when baby stops breastfeeding on his own. Ideally, your baby will nurse until he outgrows the need. This is called natural, or baby-led weaning.
Ending breastfeeding: Take it slow
Weaning isn't a one-day, one-time-only event. It's a process that will take you from breastmilk feeding to formula or milk feeding (depending on age and doctor's advice). "Abruptly withdrawing the breast can cause emotional trauma in the baby. Since nursing is not only a source of food for a baby, but a source of security and emotional comfort as well, taking it away abruptly can be very disturbing. Weaning gradually lets you slowly substitute others kinds of attention to help compensate for the loss of the closeness of nursing," says Anne Smith, a board-certified lactation consultant.
Be patient (but persistent)
Your breastmilk tastes different than formula, which tastes different than milk. Weaning slowly helps to adapt your child's tastes. So what does that mean? It could mean that baby isn't fond of formula or milk the first few times she tries it.
Ease your child out of breastfeeding by serving the replacement milk cut with breastmilk. Slowly increase the replacement milk and decrease the breastmilk. This will allow baby to develop a taste for the replacement milk before going hardcore with the new milk.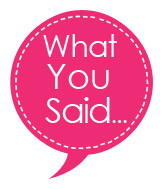 Share your weaning tips below!
More breastfeeding tips: