Cool Baby Boy Names
Short and unique boy baby names are a hot naming trend! Do you love the simplicity of a name like Gabe, John or Drake, but yearn for something a little less traditional and a lot more unusual? We've collected just the list for you — from Amir to Zed, come check out the most interesting and unique short boy names!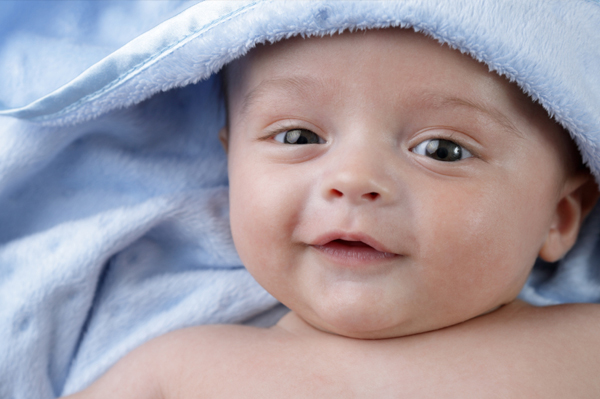 We love short boy baby names! Pairing a short first name with a long (or difficult-to-pronounce) last name is a great way to achieve balance in your child's full name. Alternatively, you can also set a short first name with an equally short surname — the combination often sounds fresh and cool as well as being really easy to remember.
We were inspired by cultures around the world, along with some of the less common English names. If you're seeking something a little off the beaten path, we hope you're inspired too!
Check out the best unique boy names, on the shorter side, along with their meanings>>
Short unique boy names
Amir: This Arabic name means "prince, treetop."
Ari: This name means "lion, eagle" and has Hebrew roots.
Asa: A Hebrew name, this means "doctor, healer." Has Biblical roots.
Bern: An Old German name, this means "bear."
Coe: This is a variation of the Irish name Cowan and means "hollow in the hill."
Dion: A Greek name, this is a shortened version of the name Dionysius, which is derived from the name of the god Dionysus (god of wine, grapes, theater and fertility).
Enzo: This is a German variation of the name Henry and means "home ruler."
Eli: Greek name meaning "lifting up."
Fox: This name means what it says — "fox." Originally referred to someone who hunted or caught foxes.
Finn: English name meaning "blond."
Gunn: This is another version of the German name Gunther and means "battler, warrior."
Hale: Meaning "hero, from the hall," this name has Old English roots.
Hayes: Irish name meaning "from the hedged land."
Kane: A Gaelic name, this means "battler."
Knox: English name meaning "from the hills."
Jude: Hebrew name meaning "praised one."
Meir: A Hebrew name, this means "bright one."
Parr: An Old English name, this means "castle park."
Rand: This Old German name means "shield."
Rhys: Meaning "enthusiasm," this name has Welsh roots and is another form of the name Reece.
Taft: Of Old French origin, this means "homestead." This name has presidential history — William Howard Taft was the 26th U.S. president.
Zane: English name meaning "gift from god."
Zed: A Hebrew name, this is another version of the name Zedekiah and means "the Lord is just."
For more boy baby name ideas, check out our extensive list of boy names and meanings>>
Short preppy boy names
If you are looking for a short and preppy name, these names are perfect for you! In fact, you could say these boy names have swagger!
More baby names
Unique baby boy names
Short baby names for girls and boys
Baby names by syllable: One syllable names