Short And Sweet
Baby Names
If you love shorter names for your baby girl, but would like a name a little more uncommon than Claire or Jill, look no further! We've gathered exotic girl's names from countries and cultures around the world and picked the most interesting and uncommon. From Aina to Zea, come check out the coolest baby girl names that are short and unique!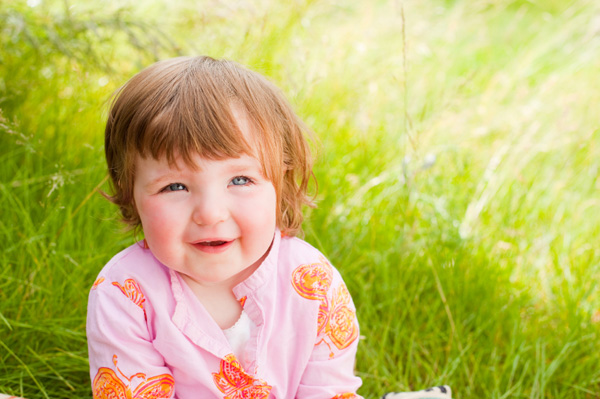 Sometimes a long first name just won't do. If you have a longer last name (three or more syllables), then picking a long first name might not be your top choice. Longer names can sometimes be easily shortened to nicknames but if you're not interested in that option, a cute, hip first name would be your best bet! Another option is to pair a short first name with an equally short last name. It can make for an interesting combo -- easy to remember and pleasing to the ear.
Maybe these names are too exotic-sounding for a first name for you -- in that case, you might consider them for a fun middle name instead. Many parents-to-be like to use creative and unique names in the middle-name spot -- and these would be a great option.
Check out these unique, short, girl's names, along with their meanings!
Simple yet unique baby girl's names
1. Aina: Of Scandinavian origin and means "forever."
2. Aja: This Hindi name means "goat."
3. Basha: This name means "stranger" and has Polish origins. Same root as the name Barbara.
4. Alia: A Muslim name, this means "exalted."
5. Bren: Variation of Brenda, Brenna and Bryn. It means "sword, raven, little drop of water."
6. Cai: This name means "feminine" and has Vietnamese roots.
7. Drew: Anglo-Saxon name meaning "wise."
8. Eira: A Welsh name, this means "snow."
9. Eris: A name from Greek mythology, Eris is the goddess of discord and destruction.
10. Grace: English name meaning, "grace."
11. Gia: Italian name meaing, "God is gracious."
12. Karis: A Greek name, this means "grace."
13. Liri: A Hebrew name, this means "musical."
14. Lyra: Another version of the Greek name Lyris, this means "lyre."
15. Mina: This name is Dutch meaning "love."
16. Neka: An American Indian name, this means "wild goose."
17. Nila: This name is derived from the river Nile in Egypt.
18. Opal: English name meaning, "jewel."
19. Rose: Of Scottish origin meaning "flower."
20. Sina: Meaning "treasure," this name has Hebrew roots.
21. Stina: Short form of the name Christina.
22. Tia: This Spanish name means "aunt." Another version of this name is Tea.
23. Trea: This name comes from the Latin word tertia, which means "third."
24. Uma: A Hindu name meaning, "bright."
25. Wren: Also the name of a small songbird, this name has Old English roots.
26. Zoe: A Greek name meaning "life" or "alive."
>> Search our list of baby girl names and meanings for more ideas!
More baby girl name ideas