Your Blooming
5-Year-Old
Understanding normal 5-year-old development and behavior will help you know the best way to parent your child. As parents, we know that a child's birthday comes with plenty of hoopla. With each turn of the calendar there's a new guest list, a new theme and a new 'must have' toy. When they're young, another birthday also means a number of significant accomplishments.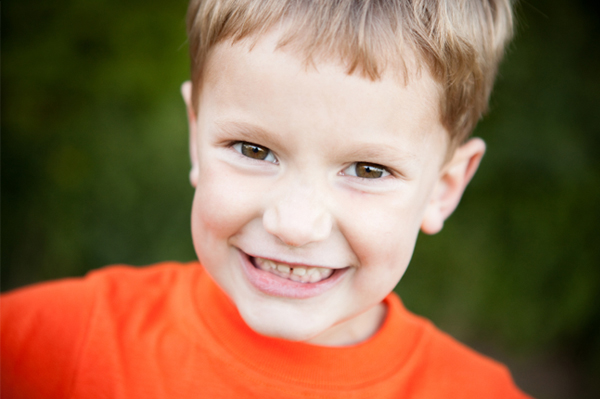 Our 5-year-olds are enjoying a magical time in their young lives, and with all of that magic comes all sorts of changes and some unique challenges for parents.
It may be sobering to see your 5-year-old has grown from a toddler into a little person. At this age, children show us a glimpse of the adult they will one day become. While there are a number of factors that contribute to a child's development, there are some universal milestones that come with a child's fifth year.
5-year-old developmental milestones
Social skills for 5-year-olds
knows right from wrong
doesn't use adult logic
plays make-believe
likes to play with friends rather than alone
plays with both boys and girls but prefers the same sex
seeks praise from adults and peers
wants to conform and may tease those who don't
Motor skills for 5-year-olds
walks on a balance beam
runs in an adult manner
can jump rope and possibly skate
bounces and catches a small- to medium-sized ball
stands on one foot for 10 seconds without swaying
jumps over string 10 inches off the ground using two-footed takeoff and landing
completes three sit-ups
kicks ball so it travels 10 feet in the air
can lace his shoes but not tie them
grasps a pencil in an adult manner
cuts and pastes basic shapes, colors within lines
Language skills for 5-year-olds
speaks fluently and uses correct pronouns and plurals
uses the right tense most of the time
understands opposites
seeks out new words and knowledge
Parenting survival tips
Every parent can use some tips when it comes to raising a 5-year-old. Dr. Robyn McKay, a therapist at Arizona State University and expert in child and adolescent development, offers the following nuggets of wisdom:
Encourage your child's curiosity (tiresome and frustrating sometimes). Ask him, "What do you think?" You'll be amazed at his creative responses!
Keep challenging your own mind. One of the best predictors of a child's future success is his or her parents' own educational level. When you keep learning, you grow, and your child most certainly benefits. For example, learn a second language along with your child, take a creative writing class, or finish your master's degree.
Focus on what's right with your child. Does she belt out songs from the Phantom of the Opera soundtrack? Is he already a math whiz? Celebrate your child's strengths and encourage him or her to continue focusing on what's right. The world is full of critics. Be your child's biggest fan.
Up next: More about your 5-year-old's development >>