Celeb-Inspired Mom Fashion
Why is it that, as mothers, we can find the time to shop for and dress our kids, but our own wardrobes are often in need of a rescue? Then, of course, there are those glossy pictures of perfectly pulled-together celebrity moms smiling back at us from the magazine covers as we wait in line at the grocery store. How do they do it? Rather than bitterly turn away from the magazine rack, take some style tips from those celebrity moms who seem to have it all -- but make their looks yours on a realistic budget.
(page 5 of 5)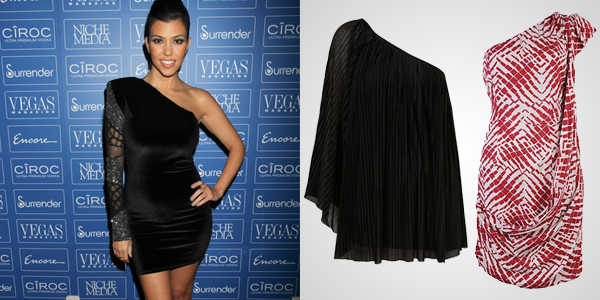 Pick a feature
Celeb fashionistas are well aware of their best assets and take every opportunity to flaunt them. Consider what you love about your body and build some outfits around that feature. Serving as hostess at a party in Las Vegas, new mom Kourtney Kardashian showed off her collarbone with a one-shoulder dress. You can follow suit with a pleated one-shoulder tunic ($80) paired with leggings, or this one-shoulder geometric print dress ($27.80) that would look fabulous with neutral sandals.
Look like a celebrity for less
Fashion tips & tricks
Fashion expert Judy Goss shows how we can look our best without it costing a fortune.
more looks to steal: