Mommy Camp
Back in March, when camp prices seemed exorbitant, you declared your independence. "I'm staying home with the kids," you said. "We're doing Mommy Camp." And now, here it is, summertime, and you're starting to think that $1000 for a two-week session of half-days might not have been such a bad idea. Never fear: we've got you covered with fun ideas and activities to do with your kids!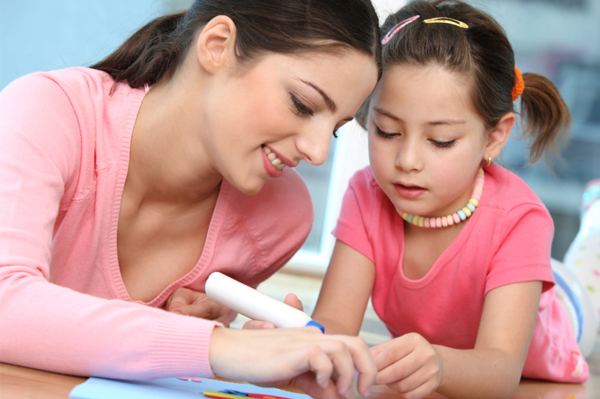 If your kids are anything like mine, they're up at the crack of dawn, and they don't stop until the sun is finally setting. In other words, there are a lot of hours to fill in a summer day. Here in Houston, school ends in May. And by the end of the first week of summer vacation, we'd done the zoo, the parks, the indoor playspaces -- and my wallet was hurting.
Getting out is great, but summer is a marathon, not a sprint. So I looked for some activities we could do at home -- on the cheap. So I did a little research and then -- in the name of science -- tested my ideas on my kids.
Time for tie-dye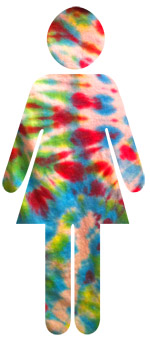 Nothing says summer like tie-dying a t-shirt. But if the thought of buckets of paint that won't wash out of your clothes doesn't exactly fill you with excitement, don't worry. There's a technique that's a bit less messy -- and just as much fun.
The night before our adventure, I prepped the dye, then carefully poured it into spray bottles. The next day, I sent the boys to gather some small pebbles, and we pinched them through the layers of the shirts, twisted, and secured with rubber bands. Then, we placed the shirts on an old shower curtain, put on rubber gloves, and sprayed. The boys wore old bathing suits, and we cleaned up by running through the sprinklers when we were finished. We have plenty of dye left over, so we'll do this again a few more times.
Make and break treasures
This activity can be a lot of fun for kids. Take your leftover coffee grinds and combine them with a cup of flour, half a cup each of sand and salt, and just under a cup of water. Mix everything together until it kneads like dough. Then let the kids roll them out into balls or make them into other shapes.
Here's where it gets interesting: have the kids place small "treasures" inside. Coins, small toys, or wrapped hard candies work well. Make sure the objects are well-hidden inside the dough. Let them air-dry outdoors for 2-3 days (or bake them in a 150-degree oven for 15 minutes if your children are impatient!). Then, head outside, and let the kids take turns choosing and smashing their creations to reveal the treasures inside. We added an element of fun by having a treasure hunt so the boys had to find their objects before they could smash them.
Play with papier-mâché
Mix equal parts flour and water (or glue and water, if you have a lot of white glue on hand) until the mixture is thin and runny. Have your kids start tearing newspaper into long strips about an inche wide. Choose a craft to make -- my boys were all about these dinosaur hats -- and follow the instructions for prepping your work area, blowing up a balloon, and placing your pattern. Then show them how to dip the strips in the glue mixture and carefully spread them over the balloon.
Work slowly -- if you do three layers all at once, it should take you about an hour. Then let the whole thing dry overnight (longer if it's humid), and paint and decorate.
Make art from nature
Head out to the backyard with the kids and collect anything that appeals to you -- leaves, flowers, pebbles, and whatever else you find. Set up a table outside with construction paper, school glue, and crayons or markers, and let the kids create artwork using what they collected. I wasn't sure if my boys would enjoy this project, but they were at it for two hours.
>> Sunprint kits: Make art from the sun
Summer adventures don't have to take you far from home, and they certainly don't have to break the bank. What are you doing with your kids this summer?
---

Crafty video
One minute craft: Firefly for summer light
Here's a one minute video demonstration of a lightning bug or firefly craft that you can place in your yard as a light once you add the glowing stick into it.
Related articles