Camp Chatter:
Prep Tips
Your to-do list is checked off, the camp paperwork is complete and the bags are packed -- but have you prepared your child emotionally and behaviorally for a successful and fun camp experience? Jill Tipograph, author of Your Everything Summer Guide & Planner, share tips on preparing your child for day camp, overnight camp and teen programs.
(page 2 of 3)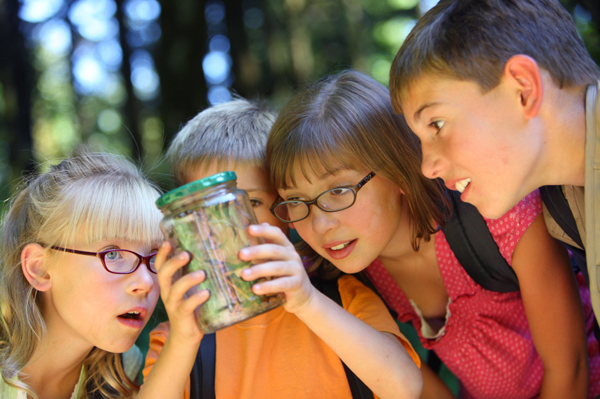 How to prepare for overnight camp
The transition to overnight camp is emotional and cultural. This is likely the first time your child will be away from you for an extended period of time. You want them to leave for camp emotionally ready and calm.
Help prepare your child for this new found independence by discussing the upcoming event. Do not show your child your own anxiety separation!
Let your child know he/she is going to have the time of their life to build up their confidence level.
Ask your child about any concerns or questions so they can be addressed in advance. If you feel they are worrisome, call the Director so they are aware and will know the best way to manage these at camp.
If your child visited the camp before enrollment or attended a spring Open House, remind him/her of the kids they can look forward to seeing again, as well as the list of activities they will participate in.
Have your child practice some of the bunk activities at home, including reading by flashlight, making the bed, placing laundry in a laundry bag, going to the bathroom with the toiletries kit, and showering independently.
Get your child into the camp spirit by wearing an item of camp clothing.
Remind your child what bullying is and that it is not acceptable. Dr. Joel Haber, known as the Bully Coach™ , trains camp staff and wrote a book on effective strategies to diffuse bullying.
Send your child off on the bus to camp with a snack (after checking the camp food and allergy policies), a motivational/inspirational note and a small reminder of home (maybe a recorded message in a permissible device, such as a talking photo frame or themed pillow).
Review the phone and email communications with your child pre-camp. Most camps allow one-way emails parents can send to their children that are downloaded and distributed with daily mail. Your child should understand how and when they can talk to you. Phone calls are usually limited to a finite number of scheduled times. Use comparisons your child relates to, e.g. weekly calls we make to Grandma.
Send a letter pre-camp to arrive the day of camp so your child hears from home as soon as they arrives.
Finally, try to hide your own sadness with sunglasses and a smile. Your child will feel bad if they see you crying.
Next page: Preparing for teen programs >>