Top Names By Region
Following the success of the Twilight saga, Jacob and Isabella were the most popular names in the country in 2009, according to the Social Security Administration. Each region of the United States, however, showed some interesting trends. For instance, in the northeast, Abigail ranked first, and in the southwest, Christian topped the charts. Find out which baby names ranked highest by US region.
(page 2 of 2)
Top baby names in the West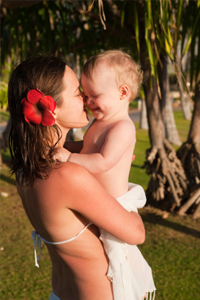 The West comprises five Pacific states (Alaska, California, Hawaii, Oregon, Washington) and six mountain states (Colorado, Idaho, Montana, Nevada, Utah, Wyoming). Emma was tops in the West, but Isabelle was No. 1 in both California (3,127 baby Isabelles) and Wyoming (36 baby Isabelles).
1. Emma (2)
2. Isabelle (1)
3. Jacob (1)
4. Ethan (2)
5. Olivia (3)
6. Sophia (4)
7. Abigail (8)
8. Ava (5)
9. Madison (7)
10. Logan (17)
With the exception of Logan -- a surprise at No. 10, the West's top names followed national trends. Look for these names to climb the charts in 2010: Angel (for a boy), Faith, Hailey, Isaiah, Liam and Joseph.
Top baby names in the Midwest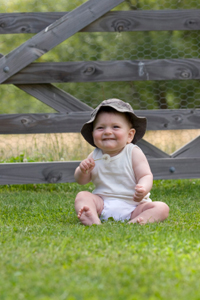 The Midwest -- Illinois, Indiana, Iowa, Kansas, Michigan, Minnesota, Nebraska, North Dakota, Ohio, South Dakota and Wisconsin -- is typically representative of overall US trends:
1. Jacob (1)
2. Ethan (2)
3. Emma (2)
4. Olivia (3)
5. Ava (5)
6. Logan (17)
7. Isabella (1)
8. Sophia (4)
9. Addison (12)
10. William (5)
Following the Midwest's lead, look for Logan and Addison to soon make the national top 10, and the names Andrew and Gavin to become more popular as well.
Baby name trends
The following names aren't tops in the nation (yet), but they each appeared in the top 10 of two or more states across the country last year -- so we predict they will soon be climbing the baby name charts: Aiden, Benjamin, Brayden, Brooklyn, Caleb, Carter, Elijah, Ella, Gabriel, Jackson, Lillian, Lily, Mason, Natalie, Owen and Wyatt.
More baby name ideas
Hottest baby names of the year
Popular baby names of the decade
Unique baby names for girls and boys