First Lady Of California
In addition to being a member of America's royal Kennedy clan, Maria Shriver has achieved a level of fame in her own right. A seasoned TV reporter, prior to meeting and marrying former actor turned California Governor Arnold Schwarzenegger, she's a mom to four kids ranging in age from 21 to 13 years old and an author- and can now add another title to her esteemed pedigree- Lovin Scoopful ice cream company founder.
(page 2 of 2)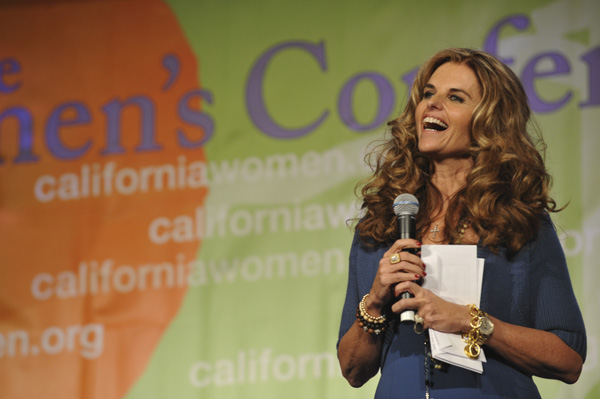 What shocked you the most about parenting?
How completely hard it is and how great it is all at once. It truly is an emotional roller coaster.
What's been your biggest parenting challenge?
I find myself dealing with parenting challenges on a daily basis. As my kids age and change I've had to change too. Right now for first time as a parent I'm dealing with a 16 year old boy. The truth is each kid is different and I'm constantly having to adapt. I actually find it more challenging to parent now as opposed to when they were babies.
What do you do for "me" time?
I exercise and spend time with people who make me feel good and lift my spirits.
If you could teach your kids one life lesson, what would it be?
Be at peace and comfortable with who you are.
What's your favorite meal to make for your children?
My kids really do love ice cream in fact that's always been the one treat in our lives that we've enjoyed as a family. And with Lovin Scoopful, they'll actually sit down and talk about love; things they love, what their definition of love is and times in their lives when they've felt loved, without rolling their eyes at me! My kids were an integral part of the process when it came to putting together this company- they helped pick out flavors, design the containers and my son even came up with the idea to put a spoon in the double scoop.
If you could be any TV/movie parent, who would you be?
That's not even on my radar. I'd really have to go with my own parents.
What's the last great book your kids read?
Of course I can't recommend my own book, but my kids still love reading the book I wrote: What's Heaven?
More celebrity mom interviews: