A Gift For
Every Mom
Sure, you love your chipped "#1 Mom" mug, your powder-puff pink "#1 mom" sweatshirt and gold-plated necklace. This Mother's Day, though, you're hoping your significant other will come up with some other type of gift, preferably not one emblazoned with "#1 mom." Of course, you wear your #1 mom status like a badge of honor, but this Mother's Day you're hoping for something you can actually wear or use outside the confines of your four walls.
(page 2 of 2)
For the mom who loves coffee
At ROASTe, one click gives moms gourmet coffee choices in top-ranked order, all categorize -- organic, strong, award-winning, sweet, Asian, fair trade, light, African, spicy, chocolatey, creamy and French. She can also check out peer reviews from fellow coffee aficionados. Really, what better way to say "I love you, Mom" than giving her a gift certificate to ROASTe to help her start her days with amazingly fresh, micro-roasted coffee?
For the techie mom
Your Little Film turns home movies and photos into a custom "little film," with hand-editing and her favorite song. It's simple: Send the company those hours of raw video your mom (like most) has stuffed (lost?) in the closet. The company will contact you to discuss what you want, after which they'll pare down the footage into a cool personalized "little film" that mom (and everyone from the kids to the grandparents) will watch a hundred times over.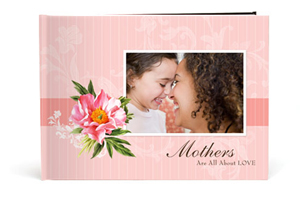 for the sentimental mom
All moms adore personalized photo keepsakes. With Studio Books for Baby, a new line of baby photo books from American Greetings PhotoWorks, a mom can create a truly memorable keepsake from digital photos in as little as 15 minutes. Moms can be as creative as they want and choose the design, font and editing options.
For the eco mom
Greenheart Shop is fair to producers and good to the earth through its support of local, social enterprises and global fair trade partnerships. For Mother's Day in May, Greenheart Shop is offering several gifts with a conscience that won't break the budget: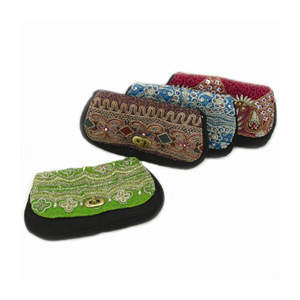 The recycled sari turn clasp bag is a clutch made of recycled sari textiles that has a turn-clasp for opening and closing. Each clutch and pattern is unique, and is perfect as an evening clutch. Mom can stow her odds and ends within her larger bag, too.
The fair trade Wire-Wrapped Brass-Cuff Bracelet is made through World Finds, a Chicago-based organization that partners with fair trade organizations, women's self-help groups and small families of artisans in India, Nepal and Indonesia. This bracelet was made in India by artisans who received a fair wage for their products from World Finds. Wearing this stunning bracelet, Mom will feel empowered in knowing that she's helping Indian women raise their standard of living.
For the mom who gardens
Moms looking for a touch of eclectic, vintage style in their gardens and backyards will love Starling Ink's hubcap bird feeders. Earth and bird friendly, every vintage hubcap saved from the scrap heap or landfill becomes a safe feeder for feathered friends to feed their young.
For the mom to be
Vosges Chocolates has a Mamma's Cravings Kit, which features a custom mini candy bar library along with Amy Koch's book,  Bump It Up, which offers a bold and creative approach to a chic pregnancy.
What mom-to-be wouldn't appreciate being showered with chocolate and a good read? Each kit contains exotic flavors such as bacon chocolate, red fire, Barcelona, naga, Creole, black pearl and Oaxaca. All of the truffles are made with fresh cream, and the packaging is topped with a letterpress hangtag. To top it all off, sweet notes are tucked alongside illustrations detailing how to satisfy pregnancy cravings.
More Mother's Day gift ideas