Unique
Handmade Items
Etsy is a huge community of sellers from all over the world. Each "store" offers creative handmade items you're unlikely to see anywhere else. Etsy's mission is "to enable people to make a living making things, and to reconnect makers with buyers." Think of it as a modern-day virtual craft sale -- but better!
(page 2 of 2)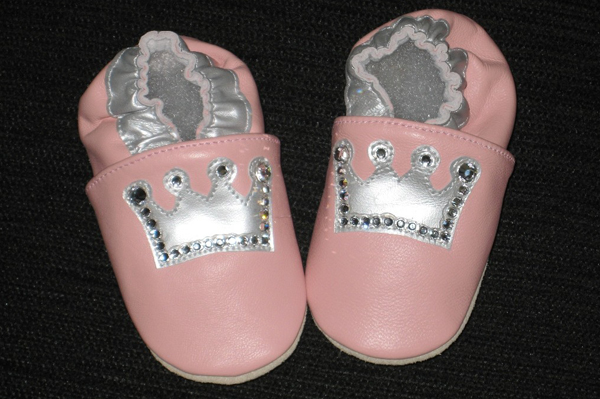 Etsy sites with clothes, accessories & adorable kids' room decor
11. Bada Bling Baby: The name says it all: If you want to "bling" your baby, toddler or little one, don't miss out on this nanny's talent. Choose from fancy pacifiers, shirts, hair flowers and shoes -- all adorned with rhinestones and crystals. Custom orders are welcome.
12. Leila's Flower Garden: If you're decorating your daughter's room, you might find these three-dimensional fabric flowers the perfect accent pieces. Shop owner Marwa will match colors and prints to your design choices.
13. Shorty Bananas: Sisters Kelly and Sarah, both moms, found their inner crafty and unleashed it in the form of fabulously fun hair bows, hair flowers and felt clips. The sky's the limit with their creations, and they're happy to do custom orders.
14. One Lucky Baby:  Don't miss out on these adorable, high-quality baby and toddler items, including bib and burp cloth sets, aprons, toddler toys and soft blankets. The prints are adorable, and the choices are endless. Follow One Lucky Baby on Facebook for additional deals.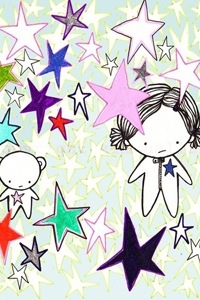 15. Rae Gun: Marissa was a graduate student when she discovered her love of creating adorable baby clothes. As she says, "My sister got pregnant, and I started making her baby presents and, ummm, I just loved it so much, I didn't stop." You'll be glad she didn't when you see her selection of dresses, jumpers and other clothing items for both boys and girls.
16. kil.sook: Kim Haller is a Korean-born adoptee whose blended heritage influences her fine art illustrations and prints, which make wonderful nursery décor. Her work is beautiful and, at approximately $20 a print, very reasonable.
17. Sleepy King: Savannah is a "plush artist" -- her shop is filled with sweet little stuffed creations, each with its own unique story. Take a look and fall in love!
18. FaithWorks4U: This seller makes mod-retro clothing for girls, particularly dresses. She also creates custom pieces. If you're looking for something for your little girl that you won't see on anybody else, this is the place to buy it.
19. Funky Hooker: Check out this fun shop with a funky name if you're looking for cute, original crocheted hats for babies. They are positively charming!
20. Little Fortune Cookie: There's no shortage of pretty little things for your daughter here, but don't miss the custom-made tutus. Every little girl needs a tutu!
Want to know more about Etsy? Read How to find handmade gifts and other treasures on Etsy.com.
What is your favorite Etsy store? Comment below!
fun kid-friendly crafts