Spring break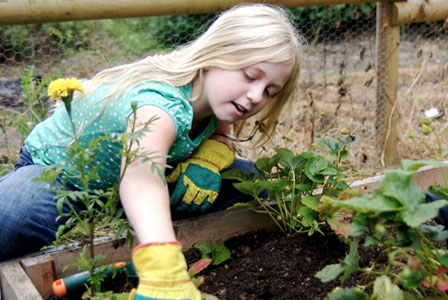 School breaks are something that kids look forward to. But for parents, it can be daunting to find ways to keep kids occupied (it's a big short-term shift in schedule!) So, what do you do? These 12 ideas will keep your kids busy -- without turning to the TV.
Turn off the Tube
and Have fun
Spring break is a fabulous thing. For kids, it's a much-needed rest from the daily rush of school and homework. But for parents, it can either mean a great vacay to a fun spot or a week of trying to find something for the kids to do. If your spring break falls into the latter category, this is for you.
Unlike summer vacation, where you find a new rhythm for a few months, spring break is just one week so it interrupts the flow of school without the benefits of the longer summer break. Plus, it comes at the cusp of seasons -- not necessarily warm enough for playing outside all day, all week and not necessarily cold enough for winter activities like skiing and skating.
So, what are some ways to keep your kids busy?
No matter what the weather is like outside, you can always crank up the music indoors and have a fun and fab dance party. Choose a playlist that appeals to your music taste and theirs, so that everyone has songs they adore. Want to make it even more fun? Invite a few of your kid's friends over, lay out some snacks and have a blast.
It might not be warm enough to start planting, but it's certainly warm enough to start planning. If you garden with your kids, spring break is a great time to start thinking about and planning your garden. Have the kids help by plotting this year's garden on paper, making lists of supplies you need (compost, mulch, seeds, plants, etc.). And if it is warm enough, then get out there and start prepping the garden for planting.
Kids love to get in the kitchen and help cook, so let them! Not only will they be more apt to try what you make together, but they also can learn valuable life lessons about feeding themselves. Former Food Network personality and chef George Stella says that cooking with kids can be a great way to get ahead on making foods ahead of time. "Make plans to cook with your kids in the kitchen for three hours and make meals for when you are tired," says Stella.
Not only will you spend quality time with the kids, but you'll have great meals for when you don't feel like making anything.
Whether it's raining, snowing or sunny, it's always a good time for a scavenger hunt (or geocaching!). Make a list of things for your kids to locate (a green leaf, something to shade you from the sun, etc.) and set them to find them all. Have a few small prizes for when they finish to make it extra special.
Want to turn up the fun a little? "You can make it more hi-tech by letting the kids take photos of the items they scavenge," says Kim Danger, mother of two and founder of Mommysavers.com. Then, they could even turn those photos into a fun collage art project.
Do your kids love to draw, paint and create? Then plan a spring break art show. Give your kids all the supplies they need to make collages, paintings or sculptures and set them to work. At the end of the week, invite friends and family over to view their creations.
Sand art, soap, candy... there are kid kits for everything these days. Find one that your kids are interested in and help them use it. One interesting one: kids can have a lot of fun making and molding their own snacks with Glee Gum's Make-Your-Own kits (about $13, available online and in gift stores).
More spring break ideas
Tell Us
How do you keep kids busy over Spring Break? Comment below!
More Spring Break activities for kids
Spring Break safety: Travel tips for teens and college kids
Spring Break with the kids: Become a tourist in your hometown
8 Backyard games to keep kids entertained