No Mommy's
Perfect
Do you know a "supermom" friend or neighbor with a spotless house, clean and polite children and masterfully orchestrated birthday parties? In this excerpt from our new book SheKnows.com Presents: The Mommy Files: Secrets Every New Mom Should Know (that no one else will tell you!), author Jen Klein explains why nobody is perfect and why you shouldn't try to be.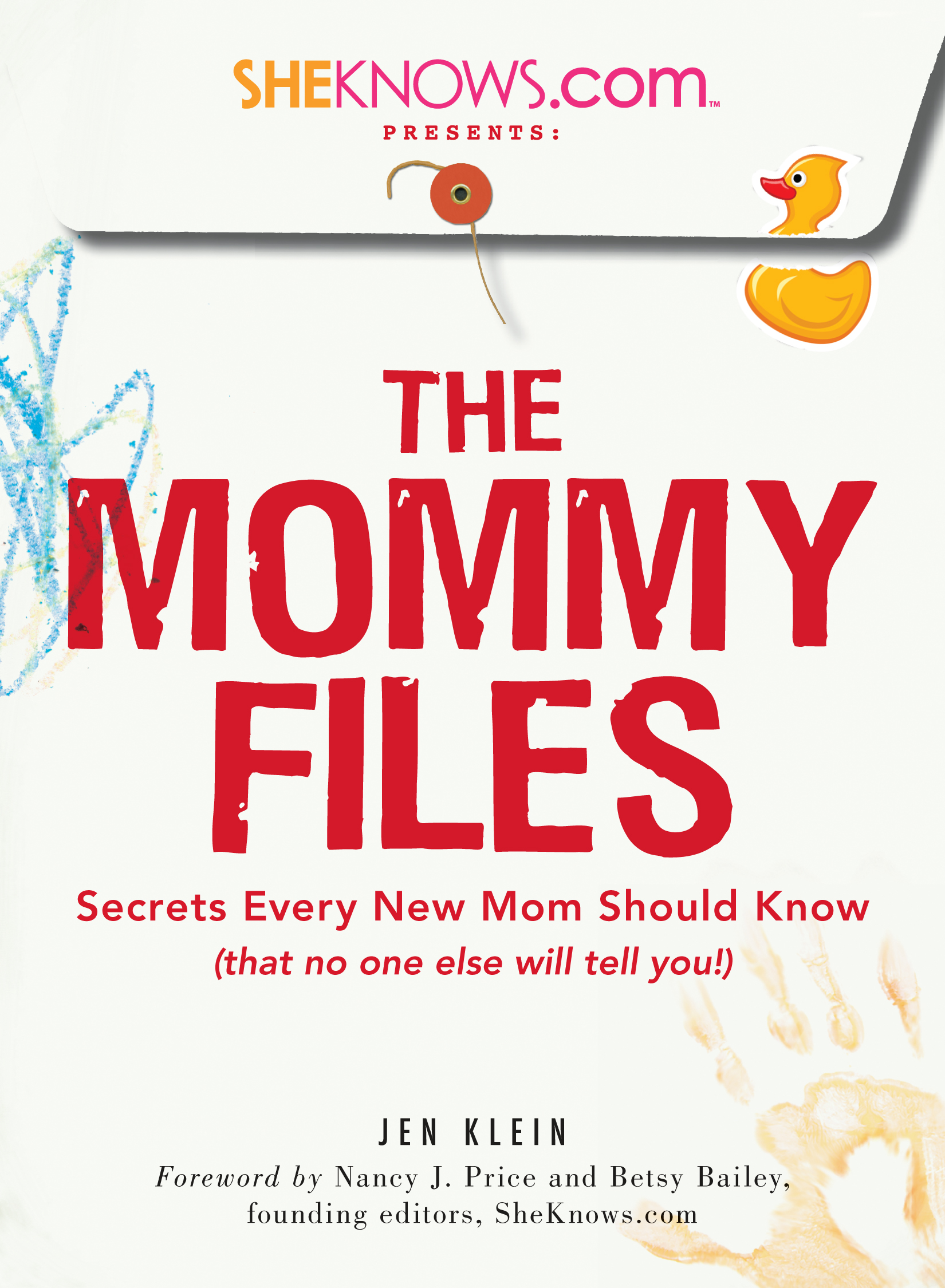 Martha Stewart doesn't live next door
Whether it's child rearing or home keeping, no one does it perfectly. No one. Some are just better at presenting a specific appearance to the outside world. That's all.
I bet there's a mom in your neighborhood that seems to do everything perfectly, a super mommy of sorts. Someone for whom being an everyday superhero (because all moms are superheroes!) isn't enough; she needs to be the superhero's superhero. Or at least that's how it seems. A well-decorated, always-clean house, tidy and polite children, creative entertaining for every event from the weekly playgroup to her child's stunningly coordinated birthday party, maybe even an interesting career on a star-catching trajectory, and plenty of other "perfect" things complete the scene.
Heck, maybe this mom is you. That's great that this mom can do all of that. I wish I could manage it, but I can't. I've entertained daydreams of doing it all, but they remain dreams. Perfection is not going to happen in my life.
"In my opinion, the 'professionalization of motherhood' is ruining the stay-at-home-mom (SAHM) experience. The first time I was a SAHM I got caught up in having to be the perfect mom. My second tour as a SAHM I took the opposite approach—I scheduled almost nothing. And I have more fond memories of that year of doing 'nothing' than I do from any other year I've been alive." —Mary Lou B.
When I see this lifestyle-diva wannabe, I wonder, though, what in her life is imperfect? Because something is, nobody is that perfect. Maybe she is terrible at balancing her checkbook. Maybe she doesn't actually cook in that pristine kitchen, just reheats frozen entrée after frozen entrée. Things like that. (And see there? I'm judging!)
SheKnows SECRET:
Nobody is perfect. Some people are just better at making the outside world believe that they are.
You may think you feel pressure from such a mom to try to match her pristine bathroom floor, her pretty children, color-coordinated napkins, and custom-printed birthday invitations. Unless those things are something truly meaningful to you and you decide that's where it's important for you to spend your time, it's a lost cause. You'll always be comparing yourself to that mom, while not developing your own supermommy skills to awe and inspire. That other mom isn't putting the pressure on you to do this—you are putting it on yourself. And when you can't do it the same as that mom? Perfect time to lash out in irrelevant judgment. "Yeah, she has those amazing birthday parties for her kids, but I bet her closets are cluttered. It's all for show."
We all have our strengths and weaknesses. We all have our insecurities, too. It's in those insecurities that we lash out at other moms, look at them with that critical eye. It's how that not helpful, not productive culture of the Mommy Mafia is perpetuated.
The Mommy Files will hit bookstore shelves nationwide in spring 2010. Don't miss out! Reserve yours by pre-ordering today or contact SheKnows for more information.
You might also like:
SheKnows.com Presents The Best Sex of Your Life