When Mommy Has
A Boyfriend
Sure your kids may prefer to think of you as their asexual single mom whose sole purpose is to do their laundry, make them peanut butter and jelly sandwiches and remind them to brush their teeth. And, although that is hardly the case, you're slightly to blame for giving them that impression. However when they're with their dad on the weekends you've been secretly sneaking around with a pretty terrific guy who, in the privacy of your mind, you even refer to as your boyfriend.
(page 2 of 2)
5 Tips for introducing your kids to your boyfriend
Dating site Match.com found that 25% of singles would wait two to three months before introducing the person they're dating to their kids. (See the results of their survey of single parents here.)
Alman offers these five tips for single moms to keep in mind when introducing their new boyfriend to their kids.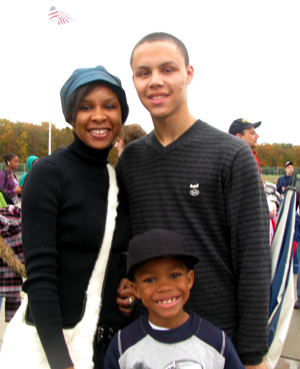 Be sure the guy wants to meet your kids.
Many are not ready for "family" involvements. I'd either casually introduce him as "a friend" in the same way you might friends of either sex. Otherwise, wait until you are sure you are "an item." There is never a set time table for anything in sex and romance.
Take into account how children have responded to other friends of yours in the past.
Do they even care?
Considering the ages of your children, plan something all could do that's fun.
For instance tell your child, "My friend Jon is taking me sailing.Would you like to come, too?"
If your social/dating life is erratic, skip introductions to all suitors.
Save the introductions for the one(s) that really matter.
Don't make the introduction a momentous event.
Don't make it a do or die outcome if your child is indifferent or unfriendly.
"The bottom line; don't let your feelings of guilt hold you from happiness and finding love again," says Pace. "Your kids need to understand that there are things in life you want that make you happy, and when you're happy, you're the nicer, sweet mommy that they love so dearly."
---
Pictured, above, is Nichelle Pace with her sons -- Julian age 17, and Jonathan age 6.
For more single mom dating tips: