Get Organized
This Year!
Today's new technology makes getting your family and finances organized easier than ever! We know that every mom out there would probably tell you that they wish they had more time -- but, since the time fairy isn't granting any wishes right now, here are 15 gadgets to help busy moms get organized this year!
(page 14 of 15)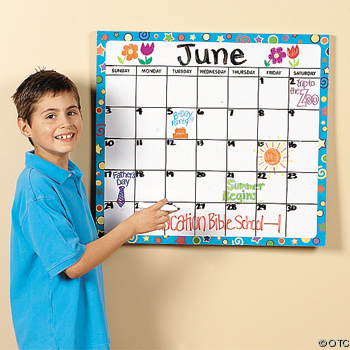 Dry erase board
From plain white boards to reusable calendars, a dry erase board can be your family's communication hub. This one-stop spot for weekly event planning, notes to the kids, and appointment reminders can help you keep track of who is where without adding gray hair.
Pictured is "Create Your Calendar" Dry erase board from Oriental Trading Company.