Get Organized
This Year!
Today's new technology makes getting your family and finances organized easier than ever! We know that every mom out there would probably tell you that they wish they had more time -- but, since the time fairy isn't granting any wishes right now, here are 15 gadgets to help busy moms get organized this year!
(page 13 of 15)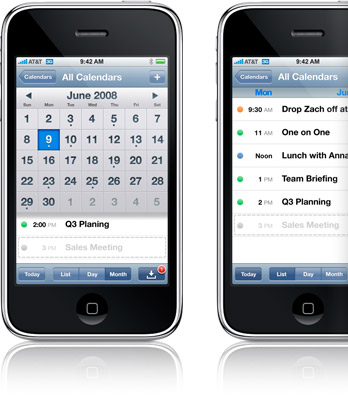 Digital calendar
Instead of the traditional pocket planners and Palm Pilots, stay organized without carrying around an extra device. Today's cell phones offer options that combine calling capabilities with the ability to synch your phone to your computer.
Pictured is the iPhone 3G calendar.