Energizing Tips
For Moms
Being a mom is rewarding… and utterly exhausting. These easy energy-boosting tips will help you beat fatigue and feel more energized so you can keep up your with kids!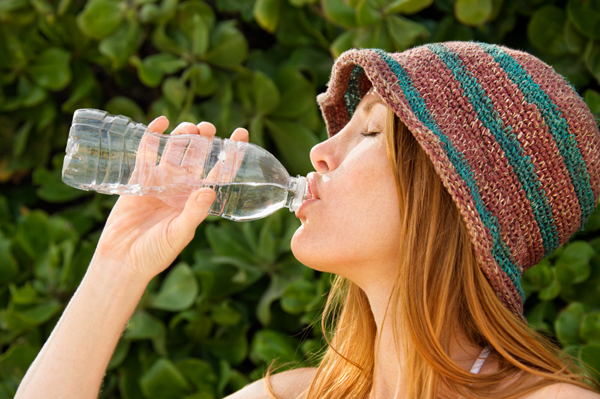 When does your energy drop? Whether you slog through a midday slump or struggle to keep your eyes open through dinner, our seven tips are sure to help beat the fatigue.
Get snacking
You're too busy to sit down to a healthful meal -- throwing in a frozen pizza or hitting the drive-through is easier. But you are what you eat, and ingesting too much processed and fatty food will leave you feeling lethargic.
The best way to maintain energy is to keep blood sugar levels steady, and the easiest way to do that is by eating three square meals a day. Add a nutritious snack -- low-fat cheese, yogurt, peanut butter, banana -- in between meals to keep energy levels high.
And pace yourself. Overeating at any one meal or eating too little throughout the day saps energy and leads to fatigue.

Get a drink
Active moms are constantly on the go and sometimes don't take the time to grab a drink. But if you're not adequately hydrated, you'll feel sluggish.
Water helps your body absorb food, transport nutrients and eliminate waste. Drinking plenty of water, of course, is the easiest way to stay hydrated. Keep water with you and drink it before you get thirsty; once you've reached the point of thirst, you're already mildly dehydrated.
How do you know if you're drinking enough water?  Your urine will be light yellow or clear.
Get moving
If you find yourself overwhelmed with fatigue at certain times of the day and feel as though you could easily close your eyes and sleep until tomorrow morning, you need an energy boost. The best energy charge comes not from sleeping but from getting your heart pumping. Paradoxically, napping can make you feel even groggier and less energetic.
A brisk 10-minute walk will wake you up and help you feel more energized throughout the day. Take the kids for a walk around the block, or jump on the treadmill for a mini workout. Aim for three 10-minute walks every day, and before long, you'll discover you want to do more.

Get organized
Disorganization is stressful, clutter is a burden, and both can leave you feeling overwhelmed and exhausted.
Start by managing your household schedule. Keep your daily calendar up to date; check it every night before bed and the next morning when you awaken. Knowing what to expect each day makes doing what needs doing easier. Johnny's book report, Jimmy's football practice and Joey's dental appointment won't come as surprises and knock your day out of whack.
Next, reorganize your stuff with manageable daily to-do projects. Clean out the baby's closet one week and your kitchen pantry the next. You will feel energized by the sense of accomplishment that comes from each completed task. And you will feel less engulfed by "stuff" as you go about your day.
You'll feel more in control of your daily activities… and your life.
Next page: How getting a pedicure beats fatigue