The Hottest
Baby Name Trend
Unisex baby names are the hottest name trend! Many parents are looking for baby names can work for both boys and girls, especially if you decide not to find out the sex of your baby! If androgenous is what you are seeking, check out these ideas for finding a cool, gender-neutral name.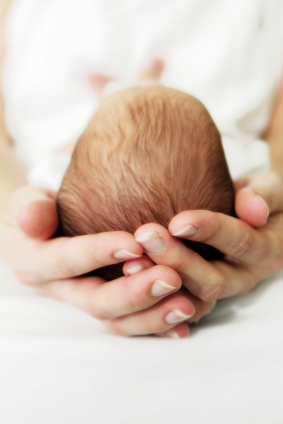 Many names blur the line between male and female. Female singer Taylor Swift and Male Twilight Actor Taylor Lautner, as well as female actress Hayden Panettiere and male Star Wars actor Hayden Christensen are just two examples that come to mind. 
Check out our pick of the top 10 unisex baby names for your baby girl or baby boy.
Top 10 unisex baby names
Every year, the Social Security Administration ranks the most popular baby names based on births reported to their office. We scoured the list and came up with the most popular of the unisex names.
Jayden - This name is more about sound than substance. A combination of Jay and Aidan, this is one of those names that doesn't really have it's own meaning. But it's still popular. It ranked number 11 among boys names in 2008, and number 176 among girls names, according to the Social Security Administration. Also popular: the variant Jaden, which ranked 88 among boys names and 472 among girls names.
Alexis - This is a strong, brave name that means defender of the people. It's most popular for girls, ranking 15 among girl's names for 2008, according to the SSA. For boys, it ranked 169.
Taylor - Taylor is an English names that means (drumroll, please) tailor ... as in a male seamstress. According to the SSA, it ranked 22 among girls names in 2008 and 256 among boys names.
Dylan -The Welsh name Dylan means sun of the sea. It's most popular among boys, ranking 31 in 2008, according to the SSA. But it's popular for girls too -- it ranked 532 last year.
Angel - For someone looking to honor their faith, this name meaning messenger of God could be a good choice. It's was popular with both boys (it ranked number 36 in 2008, according to the SSA) and girls (it ranked 160).
Riley - The Irish name Riley means a descendent of Roghallach. It's most popular among girls, ranking 39 in 2008 on the SSA list and 106 for boys.
Morgan - Morgan is a Welsh name meaning great circle that ranked 46 among girls names on the SSA list in 2008. It ranked 416 among boys names that year.
Jordan - The Hebrew name, Jordan, means to flow down (think: Jordan River). According to the SSA, in 2008 it ranked 48 among boys names and 130 among girls names.
Cameron - Good thing that babies aren't named based on their physical characteristics. The Scottish name Cameron translates to ... wait for it ... crooked nose. But that isn't putting a damper on its popularity. In 2008, it ranked 53 among boys names and 320 among girls names.
Hayden - An English name, Hayden means from the hay downs. It's pretty popular for both boys and girls, ranking 76 among boys names and 126 among girls names in 2008, according to the SSA.
For more baby name ideas, check out Social Security Administration's Top 100 baby name list for girls and boys.
Unisex baby names with unique spellings
One way to use a unisex baby name in a unique way is to use alternate spellings for a boy or a girl. Here's a few ideas of how to do that.
Aaron = Erin
Corey = Corrie
Frances = Francis
Jamie = Jaime
Jean = Jeanne
Jesse = Jessie
Joe = Jo
Ryan = Rhian/Ryann
Sidney = Sydney
Loren/Lorne = Lauren
Check out all of our baby name articles here to help you in your search of the perfect baby name.
For more baby name ideas