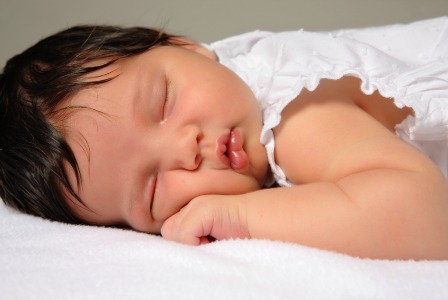 Do you love the sound of exotic, unusual or unique baby names? We searched from Argentina to Egypt to Indonesia to bring you the top exotic names for your baby girl or baby boy.
Exotic baby names for boys and girls
Whether you are searching for a baby name that reflects your native culture or just love the sound of an exotic name, you are sure to find the perfect name in our list below.
Exotic baby names from Argentina
The second largest country in South America next to Brazil, Argentina is known for exotic dances like the tango and cities like Buenos Aires. Inspiration for baby names may come from everything from the Roman Catholic faith to the unique landscape and animals of Patagonia.
Exotic baby names from Egypt
Ancient civilizations and symbols, such as the pyramids, have survived for centuries in this country. A mix of Muslim and Christian religions — as well as languages that include Arabic, English and French — all make for an exotic mix of potential baby names.
Egyptian baby names can be inspired from religion, nature or Egyptian gods.
Exotic baby names from Iceland
Blue lagoons and snow glaciers make Iceland an exotic and one of a kind location — both traits new parents may be looking for when considering an exotic baby name.
Baby names from this region may be influenced by languages that include English, German, Icelandic and Nordic languages, as well as the Lutheran religion.
Icelandic girl names
Lilja — meaning "lily"
Svana — derived from German word "swan"
Valdis — derived from two Norse words, "the dead" and "goddess"
Exotic baby names from Indonesia
The music, wildlife and island help make this part of the world exotic and remote. A mix of English, Dutch, Indonesian and local dialects all contribute to choosing a baby name, as do the country's conservation efforts and natural wonders. Baby-naming traditions in Indonesia include a ceremony, typically when the baby is a month old or younger.
Indonesian boy names
Agus — meaning "good"
Asmara — meaning "love"
Banyu — meaning "water"
Cipto — meaning "to create"
Fajar — meaning "sunrise"
Katon — meaning "visible"
Lemah — meaning "ground"
Indonesian girl names
Putri — meaning "princess"
Peni — meaning "pretty"
Nur — meaning "light"
Murni — meaning "pure"
Indah — meaning "beautiful"
Exotic baby names from Kenya
High elevations and its close proximity to the equator are characteristics of this East African country. Religions include Catholic, Muslim and faiths indigenous to the region. Some Kenyan's believe that a baby's name will have a strong influence on the child's personality.
Some recent news suggests that Kenyan parents are naming their children after prominent figures in the news, including prime ministers, former United Nations (UN) leaders like Kofi Annan and President Barack Obama, whose father was Kenyan.
Kenyan boy names
Gitonga — meaning "wealthy"

Hiuhu — meaning "hot"
Kanja — meaning "water born"

Makori — meaning "born on the way"
Pili — meaning "second child"

Kenyan girl names
Akello — meaning "first child after twins"
Chanya — meaning "grace of Jehovah"

Felistas — meaning "festival"

Hamisi — meaning "Born on Thursday"
Mumbi — meaning "mother of the people"

Click the banner below to search more than 30,000 baby names.

More exotic baby names
Cool and exotic girl names
Exotic boy baby names from around the world
Exotic Caribbean baby names