Prom Fashion Tips
How can you find the perfect prom dress that will make you stand out in a crowd? When it comes to prom, some things are predictable... gorgeous dresses, flower corsages and up-dos. This year's prom trends, however, are anything but predictable. Take a look at how the runway, pop culture and even the economy influence a teen's most important formal occasion.
(page 3 of 5)
With makeup, less is more
You want the focus to be on your beautiful gown and face, not your makeup. To showcase your glamorous gown, don't go overboard on the makeup. Prom experts recommend playing up either the eyes or the mouth but definitely not both.
To draw attention to the eyes, consider a shadow that matches or compliments the dress. Try one of the new edgy colors from Urban Decay and add colored mascara, or pick up a pair of enchanting false eyelashes. They're hugely popular and available in dozens of varieties. Glitter Lashes from Sephora are perfect for prom. Finish the look with well-groomed eyebrows – add a touch of gel to keep them in place. To keep the focus on the eyes, be sure the lips are sheer.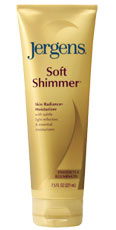 If it's lips you want to emphasize, start with one of the new lip plumpers. Follow with lip liner, add long-lasting lipstick in a striking color like Maybelline's Superstay® Lipcolor in violet, and top it all off with some shiny gloss. Layering lip products will give panache and staying power. To make the lips really pop, use a neutral or smoky shadow on the eyes.
If the dress bares a lot of skin, show it off with a light-reflecting moisturizer like Jergens® Soft Shimmer® Skin Radiance® Moisturizer. Slather it on arms, shoulders and chest for glowing skin. Or sprinkle on a bit of body glitter for added drama.
Next page: What about tanning for prom?