Soccer Mom
Or Hot Mom?
Just because you have a couple of kids in tow does not mean you should surrender yourself to mom jeans and mini-vans. Here are 15 ways you can go from being a soccer mom to a hot mom.
(page 9 of 15)
Cool Shades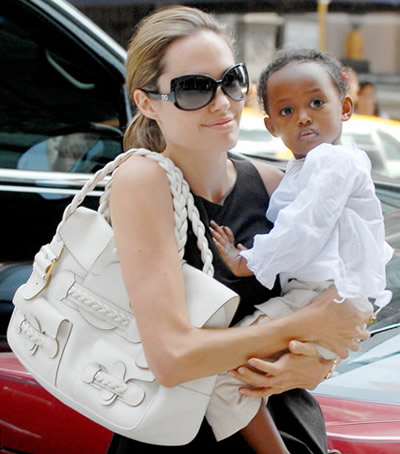 The right pair of sunglasses can turn you from a soccer mom to a hot mom in a matter of seconds. Look for those that flatter your face shape and style. The oversized shades or aviator shades are two hip looks that are sure to transform you.

Pictured is Angelina Jolie sporting a cool pair of oversized black shades.