Soccer Mom
Or Hot Mom?
Just because you have a couple of kids in tow does not mean you should surrender yourself to mom jeans and mini-vans. Here are 15 ways you can go from being a soccer mom to a hot mom.
(page 5 of 15)
Cover your roots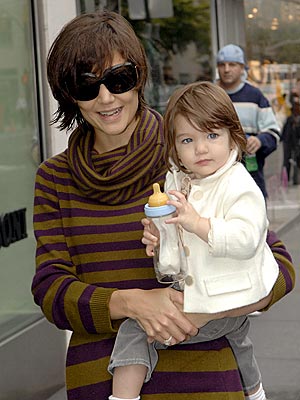 Even though you are busy with your family and job, hot moms know it is essential to take the time to get a professional color and cut. It will make you look refreshed and younger.

Pictured is Katie Holmes showing off her matching haircut with her daughter, Suri.