Sarah Palin's
Power Suits
Whether you're voting Democrat or Republican, you can't help but notice how Republican VP candidate Sarah Palin has taken over headlines, blog posts, parodies and water cooler conversations. This hard-working mother of 5 always looks professional and pulled-together from head to toe. Although she's been rumored to have hired a team of stylists to dress her (and spent a reported $150,000 on clothes!), with Cindy McCain draped in couture who can blame Palin? Find out how to get Palin's working mom style on a working mom's budget.
(page 4 of 7)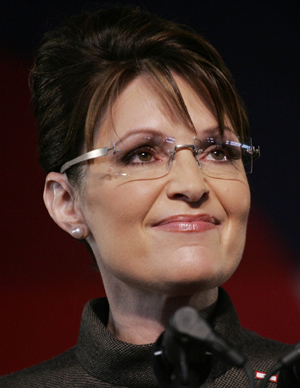 Rimless Glasses
Just like the sold-out Naughty Monkey Double Dare Pumps in red, these
Kazuo Kawasaki Rimless eyeglasses are also on back order.
Rumor has it that Sarah Plain chose from some 300 frames, narrowed it down to a handful before finally choosing the lightweight 704 series in gray. They retail between $375-$700 (it depends on the type of lenses you choose), so they're a bit of a splurge.


If you're on a budget, visit www.bleudame.com for a less expensive pair, which retail for $14.80-$28.80.