Allowance Or Wages?
More and more parents are asking kids to earn their allowances. Here, three families share their systems - and the lessons they teach.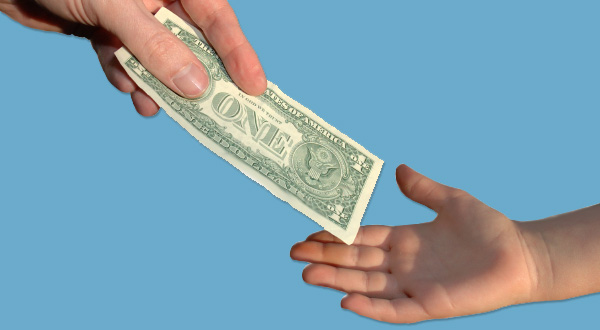 All Lori Mackey wanted to do was inspire her two children to get ready for school on time. But no amount of cajoling or prodding worked. One day, out of desperation, she promised to pay them $1 apiece for every morning that they got up when the alarm rang, brushed their hair, ate breakfast, tidied their rooms, and were ready to walk out the door by 8 a.m. Four years later, Briana, now 14, and Devin, 12, have graduated to earning up to $12 a week for doing a set of household chores. And they still get up in time for school every morning. "It's the best money I ever spent," Mackey beams.
Allowances have long been an American family fixture, and for good reason. Experts say that giving kids a set sum of cash to manage regularly helps them learn to handle finances capably as adults. "For most children, an allowance is their first opportunity to experience making choices, budgeting, placing value on things, and figuring out the difference between needs and wants," says Carrie Schwab Pomerantz, chief strategist of consumer education at Charles Schwab & Co. and president of the Charles Schwab Foundation, which supports financial literacy programs.
What some parents, like Mackey, have realized is that kids will do stuff for those dollars, and in today's tough economic times, many moms and dads like the idea of teaching kids that money comes attached to obligations.
So which is better, allowance or wages? There are arguments for each (a no-strings-attached allowance leaves more time for studies; wages teach the lesson that effort leads to reward). "But there's no research that I know of that demonstrates either approach is better," says Robert Duvall, president and chief executive officer of the nonprofit National Council on Economic Education (NCEE). Your best path depends on what your priorities are and what your kids are like — their ages, abilities, and inclinations. To show the range of possibilities, we asked three very different families to share their systems — and got experts to explain what parents can take away from each story.