Why MILPs Are
The New MILFs
Everybody has heard of MILFs (Moms I'd Like to F**k). However, MILFs technically only comprise a small subcategory belonging to a larger, umbrella group of uber-annoying moms I like to call MILPs (Moms I'd Like to Punch).
(page 2 of 2)
Germaphobes
Conversely, these germ vigilantes are the natural enemies of the clueless Typhoid Marys. They're always on the alert for cooties and will shoot you the stink eye if your child so much as sneezes or farts in their child's general direction. These moms never leave home without Lysol wipes and Purell in their diaper bag and can be seen barking, "Don't Touch That!" to their offspring in public restrooms.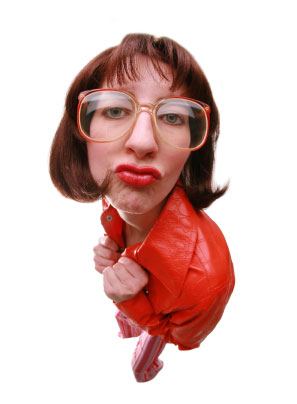 Alpha moms
She's the momager who micromanages every detail of the class holiday party and is quick to smack down any parent who dares to deviate from how she wants things done. She is usually PTA president or room parent at your school and rules her fiefdom with a well-manicured, iron fist.
Hovercraft mom
If she could wind bubble wrap around her child, she would. This quintessentially overprotective mom hovers within striking distance of her offspring and yours (if they dare approach) at all times. She monitors every interaction, poised to intervene if your child so much as crosses their eyes at her precious.
Slactivist moms
These are the totally inattentive moms at the park who either pretend not to notice and/or simply don't care that their feral, freakishly large-for-their-age, hell spawn are running amok, knocking your toddler down and kicking sand in their face. Yet any attempt on your part to impose order is met with a glacial stare and outright hostility.
Road warriors
Cocooned in their oversized SUVs, these moms are a menace during drop-off and pick-up times at school. Double-parking, blocking driveways, rear-ending cars with their piss-poor parallel parking skills and hitting pedestrians are all in a day's work. These moms are the most dangerous of MILPs and the traffic cops are never around to slap them with a badly-needed citation. They need to put down their lip gloss wands and cell phones and go back to driving school. Unfortunately, this is only an abridged compilation of MILPs, since there are oh-so-many more of them out there. What makes me such an expert? Simple. I've been a mom for almost seven years now and I can totally see myself in many of these MILP categories (particularly germaphobe). I've walked a 10-minute mile in their well-heeled shoes and as a rehabilitated MILP, it takes one to know one.