The Business Of
Baby Making
With so many fertility options available - all with varied costs - it can get overwhelming. Here, SheKnows uncovers the big words and oftentimes, big costs, associated with baby making.
(page 2 of 4)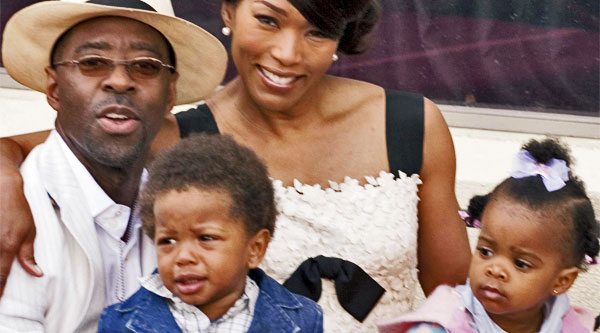 After eight years of marriage, Angela Bassett and Courtney B. Vance welcomed their surrogate-borne twins in January 2006.
Egg donation and surrogacy
Nancy Block, director of
The Center Egg Options
in Illinois, has helped thousands of couples with donor and surrogate matches.   "I talk to between 5-10 couples every day," said Block. "Younger people want to try their own eggs first; the second choice is egg donation."
Block explains that costs for egg donations without insurance can run anywhere from $12,000-$15,000 per cycle.  "There is also a donor compensation fee of $7,000 and all parents need to meet with an attorney (usually about $700)."
Block recommends that when you're looking for egg donation and surrogacy centers try to get a referral from a friend or physician.  "Ask the center about their pregnancy statistics and find out how open they are," adds Block. "Ask them what happens when cycles are bad."
Dr. Rapisarda, a reproductive endocrinologist with Fertility Centers of Illinois, agrees, encouraging hopeful parents to inquire about a fertility specialty center's full range of services. "Do they provide a whole gamut of fertility options?  Are they current and on the cutting edge?  How available is the clinic for services – is there treatment on weekends?" And finally, "What is their IVF success rate?"

Next: What if I can't afford these treatments? Are there any other alternatives?