Oh No... What Did He Just Say?!
Simon is a precocious 5-year-old who has lots on his mind and uses every opportunity to let others know what he thinks. Everyone loves Simon -- he is cute, cheerful and lovable. Yet, some feel sorry for the boy's mother, as she is often put in an uncomfortable position due to her son's innocent and completely unintentional indiscretions.
(page 2 of 5)
Simon says... "Look!" and then proceeds to point and stare at someone with a physical disability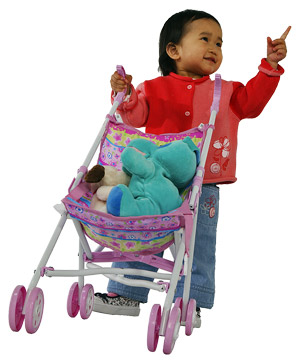 Staring and pointing are normal, natural parts of childhood development. Of course, we wouldn't shield our child's eyes so they don't appear to be staring, as this is nonsense and plain ignorant. The "no pointing at people" rule, however, finds its place here.
But beyond pointing and staring, I once heard a wonderful story from which we can all benefit: A mother of four from New York City was walking down the street when her kids spotted someone coming toward them in a wheelchair.
The children were young and had never seen someone in a wheelchair, and proceeded to stare. Immediately, the mother told them it was not polite to stare at others and said that they were only allowed to look if they smiled and waved or said hello.
By teaching this valuable lesson, her kids realized that they could look by smiling and saying hello and the mother avoided her kids staring, mouths agape out of curiosity. More importantly, the individual who was in the wheelchair had a lovely day because four polite and darling children smiled and said hello.