Planning For A Healthy Pregnancy
Hoping to win at Baby Roulette? Before you and your partner toss the birth control in the trash and embark on any serious babymaking efforts, you've got some important decisions to make.The choices you make right now are every bit as important to your future baby's health and well-being as the decisions you make after the pregnancy test comes back positive.
(page 3 of 3)
When you're ready to start trying to conceive
Kick any remaining bad habits
You don't have to be a saint to be a candidate for motherhood, but it doesn't hurt to have a few saintly habits.
Since no safe level of alcohol consumption has been established for pregnancy, most doctors suggest that you abstain entirely rather than flirting with the possibility of giving birth to a baby with serious developmental and behavioral problems, and other anomalies. Ditto for street drugs: they're just plain bad news for babies and mothers-to- be.
>> Six good reasons to quit smoking today
And as for smoking: well it shouldn't be news to you that smoking's a no-no, too. Not only has smoking been linked to premature birth and low-birthweight babies: it can also increase your newborn baby's susceptibility to SIDS and other health problems.
Slam the medicine cabinet shut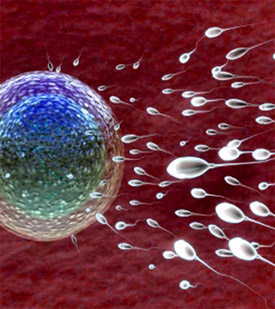 Don't pop any medication in your mouth -- prescription or over-the-counter -- without checking with your doctor to ensure that it's safe to use once you start trying to conceive. (He may want to fiddle with your prescription meds a little -- perhaps changing you to a less harmful drug or taking you off medications altogether for the foreseeable future.)
>> Preconception planning - Look before you [bleep]
Bear in mind that even "natural" herbal products can pose a significant risk to a developing baby, particularly since many of these products have not been tested on pregnant women.
Lose the birth control
The final step in your countdown to conception is to lose the birth control. If you've been using the birth control pill or some other form of hormonal birth control (e.g. implants or injections), you'll need to wait for at least one normal period before you start trying to conceive -- something that makes it easier for your caregiver to pinpoint your due date.
>> Before conceiving, how long do you need to be off the pill?
If the intra-uterine device (IUD) has been your birth control method of choice, you'll still need to put on the brakes momentarily: most doctors recommend that you wait for at least one normal period before you start trying to conceive.
While there are no guarantees in the reproductive world, it only makes sense to do what you can to tilt the roulette wheel in your favor. With any luck, you'll walk away with the ultimate prize: a healthy baby.
Daddies in waiting
Preconception planning isn't just a girl thing. It's also important for fathers-to-be. Here are some important health issues you and your partner should be thinking about if there's a baby in your future:
Workplace exposure to lead, mercury, anesthetic gases, biological hazards, pesticides, herbicides, radiation or other health hazards on the job: These can affect a man's fertility and/or the health of his offspring.
Medication use: Some medications are fertility impairing while others are linked to fetal abnormalities.The jury's still out on most herbal products.
X-rays to the groin area: One US study indicated that such paternal X-ray in the year prior to conception can affect a baby's growth rate.
Weight: The excess quantities of the female sex hormone estrogen that can be found in overweight men can interfere with communication between the testes and the pituitary gland, hampering a man's fertility.
Groin injuries: Athletic injuries can temporarily or permanently hamper fertility and sexual function. What's more, some research links long-distance cycling with groin numbness and impotence.
Avoid overheating the genitals: Wearing tight clothing, soaking in hot tubs and otherwise overheating the testicles can interfere with sperm production and leave a man less fertile.
Skip the vices: Cigarettes, street drugs and excessive alcohol use have all been linked to reduced fertility and other negative health effects.
>> Pregnancy and Baby: How to keep his swimmers swimming
---
More for pregnancy planning
How long is the window of opportunity?
Chinese gender prediction chart
Super early signs that you may be pregnant